Nine Stangs earn awards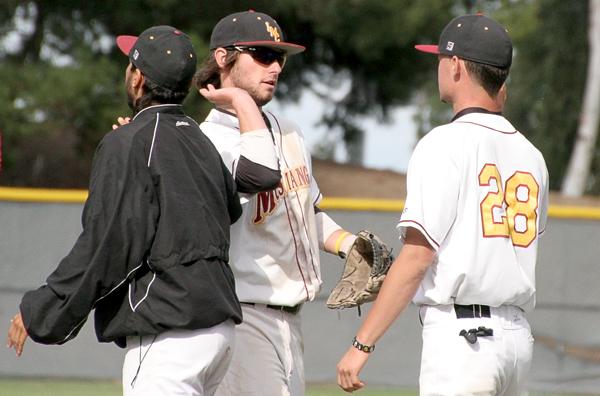 The Mustang's 2014 baseball season was full of ups and downs. They went on long winning and losing streaks multiple times but not only made the playoffs, they became one of the closest teams that head coach Anthony D'Albora ever coached.
The team was packed full of sophomores that have been with the program for at least two full years, and that time spent growing together created a bond.
"There were definitely some days where this group frustrated us, but I think ultimately what made them so great and what frustrated us so much was this was a group that was as close as any group that I coached before," D'Albora said.
That bond initially frustrated him and his coaching staff because that bond stopped the players from holding each other accountable on the field. He said that in the middle of the season that changed as the leaders of the team realized that what is said on the field shouldn't affect the relationships off of it.
"The minute that those guys got to the point where the message didn't have to come from us anymore that it could come from within was the point that we finally as a team really started to see what we were capable of doing," he said.
That changed about midway through the season, and when it did the team really started to take off, but the bond remained the same.
Wyatt Forman was the starting catcher and closer for the Mustangs, and for him that bond led to one of his favorite memories of the season when the rain started coming down right before a home game against Laney College.
"We had to put the tarp on and everyone was running around with their heads going crazy and we had to take the tarp out but it was like a pretzel and we had to unroll it and put it together and had a blast as a team doing it," he said.
His fellow sophomore teammates seemed to agree that the moments that they will take away from this season were team efforts such as the game against Contra Costa College where they rallied back from an early 7-0 deficit to win 12-11 in extra innings.
In that game the entire team contributed something to get them back into the game. From second baseman Chaz Meadows recovering from two early errors to get four hits, third baseman Steven Otaguro's rally starting double and outfielder Will George's walk off hit, the game was a team effort.
For outfielder Matt Jacobson, that entire game will be something he remembers from the season, and not for what he did in the game.
"Our 11-12 win in extra innings, after being down 7-0, really stuck out to me because it was such a good quality team win," he said.
D'Albora also felt that that game was important because it reminded him of the entire season. Much like in that game the Mustangs struggled with defense early and when they decided that they weren't going to let that effect them, they really turned it around he said.
The fact that this was a team rather than just a few great players was made clear in the Bay Valley postseason all-conference awards as nine LMC Mustangs were honored.
Three players were recognized as first team all-conference, three were recognized as second team all-conference and three received honorable mention. In addition to the all-conference team Jacobson was honored as player of the year and starting pitcher Ryan Petrangelo was honored as defensive player of the year.
"It's pretty cool to get to say that nine of our guys were recognized for their accomplishments," D'Albora said. "The simple fact is that there probably could've been 12, 13 or 14."
That shows that this was an all around team, and while the team was built off of sophomores the Mustangs still got contributions from freshmen.
Outfielder Jerome Hill, starting pitcher Daniel Bodishbaugh and first baseman Ryan Welsh were all freshmen that contributed to the team with Welsh starting 36 of the 37 games and being named second team all-conference.
Welsh was surprised initially that he was named a starter on a team with so many sophomores, but what really struck him was that they wanted him to hit fourth because he never thought of himself as a power hitter.
"They told me I was a power hitter and they want me to drive in runs," he said.
That's what he did, ranking third on the team in runs batted in behind Jacobson and Foreman.
The ability to have so many guys, sophomores and freshmen alike, contribute is what made the season great for D'Albora.
"You've got 35 guys in the dugout that are locked in to winning for the right reasons and when you win with that intent it's a really good feeling," he said.
The season was great because of all of those on field team accomplishments, but the off the field stuff is what really stands out for D'Albora.
"Petrang (Petrangelo) does a really good Jacobson impression," he said. "I just remember I'm about to walk out to turn in the lineup card before the game and I turn back and he's got 20 of them just in stitches because he goes through the whole routine. The pre-pitch, he asks the umpire for time, he swings, a bad strike call by the umpire and the body language that goes along with it, its just as good as it could get."
Moments like that he believes will be remembered, not the final scores.
"Those are the things that you will remember way easier then what was the final score of that game against Laney where we clinched a playoff spot," said D'Albora.
Leave a Comment
About the Contributors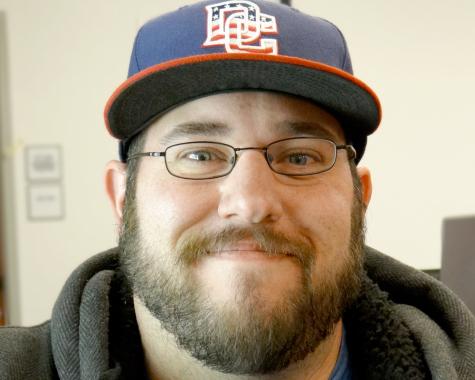 Steven Luke, Sports Editor
My name is Steven Luke and I am currently in my fifth semester at LMC and my third on staff for the LMC Experience. This semester I am the Sports Editor...