Playing different types of ball
The baseball and softball seasons at Los Medanos College are now in full swing. Both teams have begun the important conference schedule that will determine who makes the playoffs and who will stay at home. Baseball is still in the mix, but softball is playing for pride at this point.
Baseball coach Anthony D'Albora's squad came out of the gates swinging in conference games with a 4-1 record (13-9 overall), but have now dropped two in a row and sit in a three-way tie for second in the Bay Valley Conference.
Softball coach Tim Griffin's team has had trouble getting started all season, and currently sits dead last in the Bay Valley with a 1-7 conference record (3-18 overall).
The two teams are headed in opposite directions, but both look to end the season on a strong note with the men fighting for a playoff spot and the women are trying to win more games and prepare for next season.
For D'Albora's team, they are looking one game at a time, and trying to win every series the rest of the way out.
"We always look at it game by game," he said. "The goal is to win every series but you've gotta win on Tuesday to give yourself a chance to do that, and if you do that you turn the page and find a way to win on Thursday."
Griffin's team has a different focus as they are building towards next season.
"We possibly have nine returning players, and our focus is on retaining them and building around them," he said.
While the softball team is preparing for next season, baseball is working off of a solid core that made the playoffs last season, and is looking to return to the tournament.
It won't be an easy road to return to the playoffs, though, as they face first place College of Marin this week and the two teams they are tied with for second over the next two weeks.
"Our plan no matter who we play, whether it's a team that's at the bottom of the list or the top of the list, it's going to be the same everyday," D'Albora
said. "One thing we saw last year is that our conference is getting a lot better. There is a lot more competition at the top than we've ever seen before."
They won't be taking anyone lightly because even the teams that are currently at the bottom are only a winning streak away from jumping up the standings.
Griffin's team, although they are building towards next season, could be one of those teams who jump to the top with a winning streak.
"No one is giving up on this season," he said. "There is still plenty of time to turn it around and I don't believe any other team will improve as fast as this one will."
While it will be an uphill road to catch currently undefeated Solano College, but if they win out they still have a chance at the playoffs.
Both teams have a long way to go before this season is over, but one could be playing longer than the other. Griffin will not let it get him down, though.
"It can only get better."
Leave a Comment
About the Contributors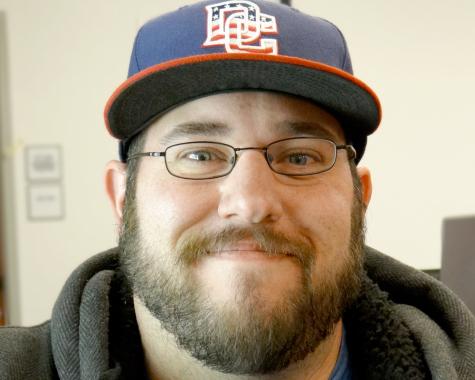 Steven Luke, Sports Editor
My name is Steven Luke and I am currently in my fifth semester at LMC and my third on staff for the LMC Experience. This semester I am the Sports Editor...