Stangs gallop to first place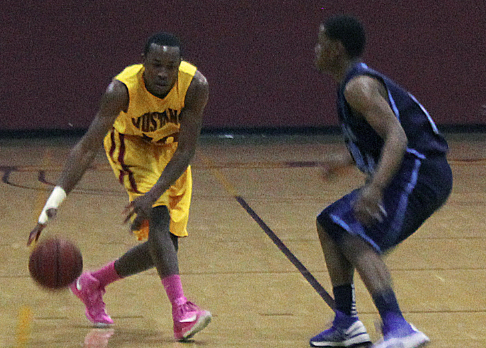 The Bay Valley division now has a new head honcho as the LMC Mustangs rode a six-game winning streak into first place. They have a record of 13-11 overall, and boast a 9-3 record in conference play.
Last Saturday, the Mustangs took on the Contra Costa College Comets at home and won 17-1. Runs crossed the plate early and often as LMC plated 11 in the first two innings. The barrage of runs was lead by leadoff hitter, Will George, who went 4 for 6. Kelly Starnes, Ryan Lacy, and Jose Arebaldo had three hits each. The Contra Costa shortstop David Farlas had a rough day, committing three errors, two fielding and one throwing. The combined five errors for Contra Costa led to six unearned runs.
LMC Head Coach Anthony D'Albora said, "It's nice to get closer to a point where you feel like you are consistently doing the things you're capable of. If you play well for a few days in a row, it is now your goal to prove to people that it is not a fluke and you are actually that good."
LMC third baseman Matt McHenry, who hit a three-run triple to break the game wide open in the second inning, said, "The culture on the team has been good. It's fun to be apart of what we have going. We have been waiting for everything to click all at once and it seems to finally look that way."
The thing that stood out most for the head coach, however, was the defense and the continued fundamental execution of the hitter's at-bats in the lopsided victory. "A blowout game, like today was, is harder to play in than the tighter games. For us to execute defensively, as well as continuing to take quality at-bats, shows that we continue to play the game well no matter the score," said D'Albora.
Two-thirds of the season is now over, as LMC finds themselves atop the division. With only a dozen conference games left, the end of the season race for a division title is set to be a good one, as four teams are all within one game of each other in the standings. Their next home game is Thursday, April 4 at 2 p.m. against Laney College.