Show your love all year round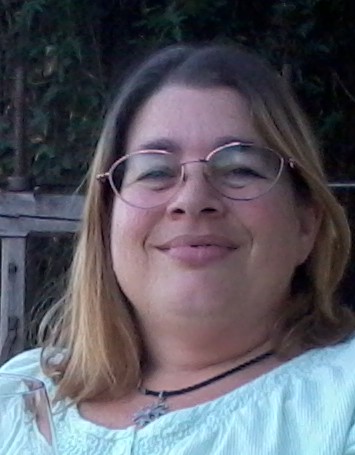 Is it just me or is the year already speeding by? It seems like yesterday we celebrated Martin Luther King Jr. Day now we're into President's Day and Valentine's Day. That explains all the heart shapes, X's and O's on the window at Krispy Kreme.
Every now and then I see hearts out of the blue. I even found a rock while hiking. Last year my daughter looked down and saw a puddle in the shape of a heart, on closer inspection it looks like a face coming out of it.
I'll admit I actually saw candy and cards on shelves before New Year's Day, possibly a bit before Christmas. The one day a year everyone is expected to show love to others. I did some research into this day of love. Honestly I don't remember why we started celebrating it in the first place or when. It seems kind of redundant to me. Why display your love to someone special only one day a year?
Valentine's Day was named after St. Valentine, although why is uncertain and the stories are murky, it is noted that he was a sympathetic and heroic romantic figure. We are now expected to be romantic on this day of the year.
Even though the story of its patron saint and the history are shrouded in mystery, we still celebrate with aspects of Christian and ancient Roman traditions.
In the United States alone Valentine›s Day is celebrated by giving chocolates, cards and jewelry all to show your love and appreciation to your family and friends. Statistics show approximately 150 million cards are exchanged annually on Valentine›s Day, not including the prepackaged card sets children get for school.
Candy, flowers and jewelry sales also rise. Candy sales approximate to be $120 billion, flowers $397 million and jewelry  $3 billion. All for one day out of  the year. Sounds a bit off to me. Elizabeth Barrett Browning said, "How do I love thee? Let me count the ways."
I've wondered what she meant by this a few times over the years. Consider this : if you came up with one thing you loved about someone in one year, you'd have 365 reasons. For free.
I mean seriously folks, how hard is it to remind someone you love of how you feel? Why spend over $50 on flowers that will last for maybe 2 days?  I have some flowers a friend gave me a few years ago that feel like a silky fabric. They sit in a small vase on my dresser.
I remember asking one of my supervisors once if he was buying his wife flowers and candy for Valentine's Day. His answer surprised me. "No, I don't buy flowers for her on Valentine's Day. Why should I? They jack up the prices on that day. I buy her flowers anytime the urge hits me. That makes them more special."
I agree with him for many reasons. I am not an expert on love or relationships but I have had my share of heart break. I wonder why we don't show our love to others more? Shouldn't "just because" be as good a reason as Valentine's Day to show your appreciation and love?
Helen Keller has been quoted as saying, "The best and most beautiful things in the world cannot be seen or even touched. They must be felt with the heart."
In my humble opinion, we should be showing each other love, appreciation, and respect.
You get my point. After all if you want to be treated as such shouldn't you be treating others that way? And not just once a year?
Yes, flowers are beautiful but they die. Candy is good but if not eaten right away it rots. Jewelry is shiny but it tarnishes and breaks. Try making a homemade card or picture. After all when Valentine's Day was first celebrated Hallmark wasn't in business.
Leave a Comment