LMC English instructor publishes book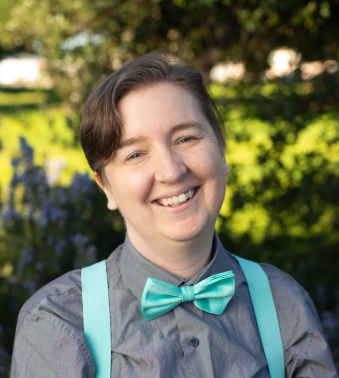 Los Medanos College assistant English instructor L.D. Green, who teaches composition, creative writing and literature, recently published a collection of essays and stories which explore people's struggles with the mental health care system and challenge the prevailing models of mental health. Green's book, published with co-editor Kelechi Ubozoh, is titled "We've Been Too Patient: Voices from Radical Mental Health" and is out now.
"The story goes: 'you have some trouble, you seek help, you get better," said Green. "The path isn't really like this for many of us, though. The system has a lot of problems."
She believes that it is frustrating that psychologists and other professionals may not have experience with the mental health system from 'the other side' and are deemed experts on the topic.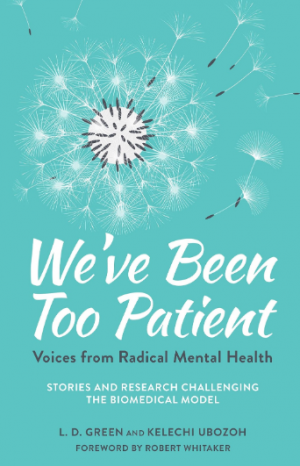 "Most literature about mental health comes from this clinical professional point of view, not a personal one," said Greene.
In her book, Green also explores less conventional ideas around mental health by not limiting disorders to simply just a "disease of the brain," which Green believes creates "a mind-body state that is distressed or 'disordered'" without accounting the "role of societal oppression or personal trauma."
The book itself covers many different ideas and faces some of the issues of the mental health system head-on.
"There is a lot of social and economic investment in the biomedical model. Some of our writers challenge the pharmaceutical industry, for example, as drugs are overprescribed. Some say psych drugs in general should be really challenged if not really done away with all together," said Green. "There are ranges of opinions on these topics, and the book is not only a conversation starter, it's a conversation itself."
Green hopes her book can push the idea that the mental health system and society as a whole can help those with mental health "disorders" tend to their strengths "but acknowledge there is a shadow side and care for it."
Green acknowledges that "there's room for all of us in the conversation" and that dealing with mental health isn't as easy as just "getting help" but what matters the most is the "behind the scenes" of that help.
Green had much help putting together the anthology as the idea came from North Atlantic Books Acquisitions Editor Erin Wiegand after reading Green's essays on a website dedicated to "cultivating global Radical Self Love and Body Empowerment."
Green credits a large amount of help to co-editor, Kelechi Ubohzoh.
"Kelechi and I are a great team. We worked on the book itself for three years — from me first pitching to Kelechi in the fall of 2016, to publication date in July 2019, and continue to promote it at events together, and will probably continue to promote it for years," said Green.
If you would like to know more about Green's book, you can find it on Amazon.