High schoolers tour LMC
Los Medanos College hosted its second Career Focus Friday, Nov. 13, in which more than 200 students from local high schools toured the campus and various Career Technical Education programs.
The event kicked off at 9:30 a.m. in the Recital Hall where outreach representative Jorge Cea welcomed the guests to LMC and introduced drama department chair Nick Garcia who gave the welcome speech.
"Some people think this is a place where dreams die," said Garcia
There is often a stigma attached to the idea of going to a community college and some consider LMC "Lost My Chance" college but, according to Garcia, this is not the case.
"I came from one of the best programs in the country and I teach at LMC," said Garcia. "I am where I need to be because you are the future I want to invest in."
Garcia made it clear that students at LMC should not be ashamed of going to a community college. Instead, students should take advantage of the opportunities of being at a school with award-winning programs and highly educated instructors.
"If you want the best education money can buy for the cheapest price you are in the right spot," Garcia said, "We got that for you and no one is going to fight harder than your professors here. Why? Because you are our lives."
Afterward, director of transfer and career services Kristin Conner gave advised the students to and emphasized the point that community college is not failure.
"I went to community college for three years and then transferred to Sonoma State," said Conner. "If you've got an idea, if you've got a passion, you can do it here. You can achieve it here; you can do whatever you want."
After the opening session, attendees divided into groups of 15 to 20 and guided by LMC student volunteers on tours of buildings and different CTE programs to get them thinking about what they would like to study in college.
At the ceramics lab, professor Lucy Snow gave students a tour of the rooms and were able to observe pottery making and torch cutting.
"An AA in anything is better than [just] a high school degree," said Snow "An AA in art shows that you're a good creative thinker and a lot of places are interested in your creativity these days."
In the PTEC lab, professor Jim Martin explained that programs such as those at the PTEC could be beneficial to students and their careers.
"There's still a high demand for process technicians," said PTEC Jim Martin about the program, "There's not enough women in this industry."
High school students Kayla Sparks and Ushinde Mapp said that Career Focus Friday has changed the way they view the college.
"I think people who people talk [LMC] down," said Sparks. "It seems a lot nicer than people say."
Mapp also expressed an interest other programs that had not been shown as part of the event.
"I've seen a couple things I'm interested in, but I wanted to go to the recording arts studio and see what's that about," he said.
During the lunch hour students also had the chance to enter a raffle where a student from each school would have the chance to win a prize.
The high schools that brought students to this event include Antioch, Freedom and Pittsburg as well as five continuation schools — La Paloma, Bidwell, Live Oak, Independent and Black Diamond.
Leave a Comment
About the Contributors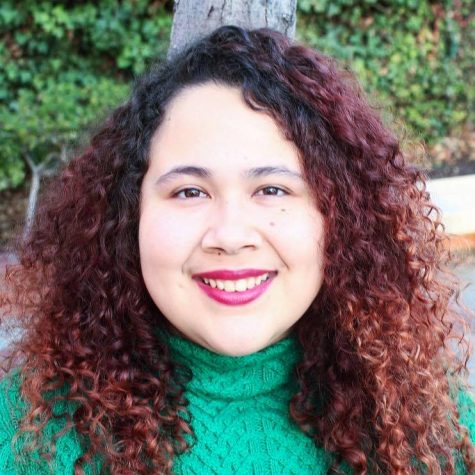 Beatriz Hernandez, Editor in Chief
My name is Beatriz and this is my last semester at LMC. I am a journalism major and I hope to transfer to UCLA.
Joseph Delano, Contributor
Hi! My name is Joseph Delano. I am 27-years-old, hailing all the way from Bethel Island. I have been at Los Medanos College for 8 years… for you math...