Constitution celebrated
Los Medanos College commemorated the 226th anniversary of the Constitution of the United States by holding a fair in the quad from 10 a.m. to 2 p.m. Sept. 17.
Students were treated to free pocket-sized copies of the constitution, music and patriotic swag.
"We have a program fair happening, sandwich boards available for students to share their thoughts on the Bill of Rights, free giveaways [and] we're doing a film screening of 'Constitution USA,'" said Student Life Coordinator Demetria Lawrence.
Other groups made use of their First Amendment rights. Professor Jeff Mathews had a table promoting his LMC Freethinkers group. Mathews spoke highly of the Establishment Clause, a piece of the First Amendment that states, "Congress shall make no law respecting an establishment of religion, or prohibiting the free exercise thereof."
"The First Amendment gives you the freedom to worship, but a lot of people think that it also gives you the freedom to exercise your prejudices, like Kim Davis in Kentucky," said Mathews.
Another group, calling themselves the SB 277 Referendum, also took advantage of the free speech area provided by LMC.
"We are using our constitutional right to petition the government for a redress of grievances," said Sharon Obrigewitsch, a representative of the group. Referendum's grievance lies with Senate Bill 277, a recently enacted law requiring all children to be vaccinated before attending public or private school, passed in response to the measles outbreak of last winter.
"They have found out that the measles, mumps and rubella vaccine causes autism in African-American boys," said Obrigewitsch, referring to a study that has since been retracted due to a conflict of interest and questions about the methods and analysis used in the study. "It's like 300 percent more autism than originally. If the trend keeps going, one out of two children will have autism."
LMC's Transfer Services department had a civic-themed table, with information for students looking for careers in government.
"I'm happy to promote any type of career to any student and it's a great way for me to reach out," said Director of Transfer and Career Services Kristen Conner.
Students seemed to enjoy the event as well.
"I think it's pretty cool," said Noah Tan. "Everyone's coming together."
"I think it's a good effort," said Keith Wimberly. "I learned what the 4th Amendment was. It's cool … free cupcakes."
Constitution Day is a federal holiday, but it has a unique quality.
"It is a requirement by law that all schools receiving federal funding acknowledge [Constitution Day]," explained Lawrence.
The late senator and former Ku Klux Klan member Robert Byrd wrote the amendment to an appropriations bill in 2005 requiring schools and federal agencies that receive federal dollars to provide information about the Constitution Sept. 17 of each year.
Leave a Comment
About the Contributors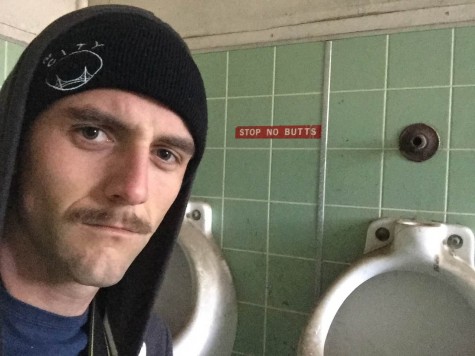 Tyler Mortimore, Staff Writer
I graduated from Rio Vista High School in 2010 and goofed around for a couple years before registering at LMC in spring of 2013. I continued goofing around...