Surprising road leads to LMC
Editor's Note: New Faces is an occasional series of profiles of new employees on campus.
Los Medanos College Athletic Counselor Michelle Mack, did not always have a cookie cutter path to counseling. However, this Bay Area native's journey led her to finding passion in helping others.
"A lot of people think that you have to have this straight path You have to go from point A to point B and then point B to point C but that's not always how it's going to work out," said Mack. "You have to be basically pay attention to the path you're on and where to get on and get off."
Originally from Richmond, Mack grew up in Solano County in a household of nine older siblings, six brothers and three sisters. She played basketball and ran track in high school but discontinued those sports when she went to college to help her mother take care of her ill father. Mack graduated from California State University, Sacramento with a Bachelor's degree in political science and a minor in philosophy.
Mack intended to pursue law school and become a lawyer and after graduation she worked for a year at the State Capital in the Assembly's Legislative Office.
"It was cool, got to meet a lot of nice people, even saw the 'Governator Schwarzengenner.' He's much shorter in person by the way and wore plenty of makeup," said Mack. "But I didn't like it. It wasn't fulfilling."
She decided to relocate to San Jose, where some of her family lived. She worked at Evergreen College as a program assistant for the Firm Program. Mack worked closely with a counselor and he urged her to consider obtaining a Master's degree in counseling.
"The more I started working with students in student services capacity, I realized I had a passion for it and I really liked helping students," said Mack which led her to enroll in San Jose State University and completed a Master's in Counseling.
Mack's string of other jobs consisted of social work and working at colleges like San Jose City College and Solano Community College. She originally applied for an adjunct position at LMC and over the summer, Mack checked out LMC before receiving an interview and was immediately attracted to the welcoming atmosphere. Once a full-time position opened up for an athletic counselor, Mack applied for it and now she guides athletes on their path to success.
"It's a journey," said Mack. "I always believed in the power of education. I always believed that you can make your own path if you educate yourself. Helping others find their passion is what I am really passionate about. I thought it was law but it's really helping other students find their passion."
In Mack's free time, she enjoys volunteering, cooking, spending time with her family and watching her favorite sport, football.
Mack and her sister started a non-profit organization called Serenity. One of their projects included a six-week course at a church in San Francisco to teach people about topics, such as career development and life planning. She enjoys volunteering for community service that works with juveniles, youth, and low-income families.
Although Mack spends much of her time giving to others, cooking has become another passion. Mack loves to cook every type of food. She is trying to perfect Middle Eastern and Indian cooking, especially curry.
"It's something that's therapeutic for me. I still get something out of it but it's something that I do for other people. It releases stress for me," said Mack. "You know, trying to figure out a new recipe, or putting my hands in stuff or trying a new thing out. That's always really creative for me. It feeds my creative side but it always helps me."
When reflecting back on Mack's path to counseling, she explains how "scatter-brained" it must seem for others.
"It's crazy because it's like the perfect storm where I ended up in the right place. I may have started off in political science and tried to go through the capitol route and ended up here. So all that experience, it actually enhances how I work with the student," said Mack. "You can have a great job but if you don't enjoy it and you're not getting fulfillment out of it, then you're not really going to want to be in that job. You need to find your passion that can go along or coincide with what you really want."
Leave a Comment
About the Contributors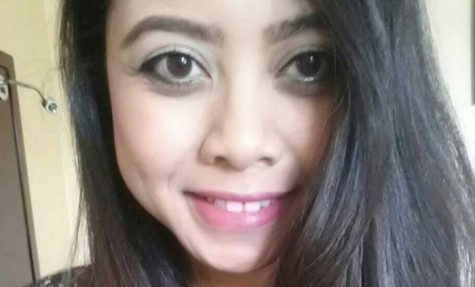 Rattana Kim, Writer
Rattana Kim, 19, is in her third semester of journalism at Los Medanos College, and it will be her second spent as features editor for The Experience....