Essentials to remain open during shelter in place
California Governor Gavin Newsom recently announced that all individuals who currently reside in California must stay home or at their place of residence until further notice.
This shelter-in-place was ordered by the California State Public Health Officer and Director of California Department of Public Health to mitigate the spread of the COVID-19 virus as much as possible.
Citizens may not leave their house under any circumstances, except for the following essential services: gas stations, pharmacies, banks, laundry services and food distributors.
Food distributors include grocery stores, farmers markets, food banks, convenience stores, take-out and delivery restaurants, according to an email from City Manager Garrett Evans.
The other services that will remain open during this state-wide shelter in place include law enforcement and government service offices.
President Donald Trump has also minimized the amount of people allowed to gather in one space at a time in the interest of national public health and safety.
"My administration is recommending that all Americans, including the young and healthy, work to engage in schooling from home when possible, avoid gathering in groups of more than 10 people, avoid discretionary travel and avoid eating and drinking at bars, restaurants and public food courts," said Trump at a White House News Conference held March 16.
In order to abide by the 10 person limit, all California Department of Motor Vehicle locations have limited customer support until further notice.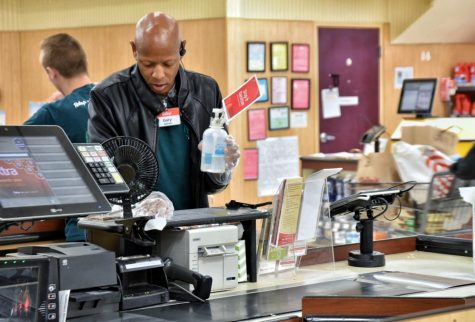 All DMV field offices are requesting that customers provide their phone numbers so they can wait in their cars until they receive a text alert notifying them that it's their appointment time. The DMV is also encouraging individuals to use online and kiosk resources as much as possible, to minimize unnecessary traffic at the field offices.
In order to continue supporting citizens as best as possible, Governor Newsom asked "law enforcement across the state to exercise discretion for 60 days in the enforcement of driver license and vehicle registration expiration dates beginning March 16, 2020 in response to the extraordinary circ
umstances the state is facing as a result of the COVID-19 pandemic," according to a Press Release sent out March 16.
The Internal Revenue Service has extended this year's tax deadline from April 15 to July 15, a 90 day extension, in response to the COVID-19 virus pandemic.
"All taxpayers and businesses will have this additional time to file and make payments without interest or penalties," said IRS Treasury Secretary Steven Mnuchin in a tweet March 20.
For more information on the new order to shelter in place or to view the full Executive Order, please go www.covid19.ca.gov