Volleyball is primed for success
Squad strives for playoffs
Los Medanos College students who were hooked on volleyball during the 2016 Rio Olympics won't have to wait another four years to see more of the dynamic sport. Mustang Volleyball kicks off their preseason Friday, Sept. 2.
The Mustangs were 13-11 overall last season—11-5 in conference—and were in the playoff hunt until the last game of the season, when they failed to upset first place Solano College in Fairfield.
Last year's team was a young one, with only four sophomores, and coach Lou Panzella says his team this year is his most experienced yet.
"We have a lot of returning players and our freshmen players all played in high school," said Panzella. "We also have 14 players this year, which is our biggest turnout as well."
The Mustangs have a busy preseason schedule with four doubleheaders scheduled in two weeks. They open against Consumnes River College at Ohlone College before playing the hosts on Sept. 2. They then travel to San Mateo College to face Skyline College and San Mateo on Sept. 7. The next doubleheader takes place at Monterey Peninsula College, where the Mustangs play the hosts and then West Hills College. Their preseason wraps up in what will be an indubitably hot night in Chico when they play Butte College and Folsom College.
Panzella explained that the busy preseason is due to a limit on the number on the number of days a team plays, but not the number of games played.
"I'd rather get more games, more contact to prepare for the rest of the season," said Panzella.
The lack of preseason home games came down to uncertainty over the status of the LMC gym, which underwent renovations this summer. Work is still being done, but the majority of upgrades are complete.
"It looks like a brand new gym," said Panzella.
The Mustangs will break in the new gym against last year's conference champions Solano College Friday, Sept. 16.
Leave a Comment
About the Contributors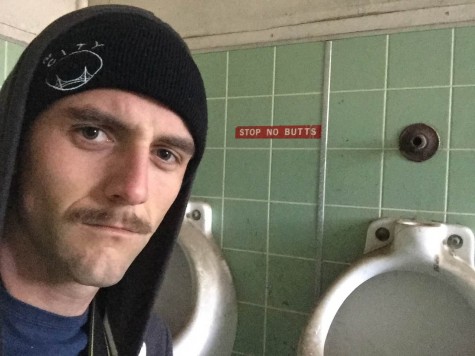 Tyler Mortimore, Staff Writer
I graduated from Rio Vista High School in 2010 and goofed around for a couple years before registering at LMC in spring of 2013. I continued goofing around...