College looks into help from Starfish
New online tool on the way
Los Medanos College Director of Student Retention and Support Services Teresea Archaga hosted the first of a series of meetings introducing Starfish, the new early alert program slated for implementation on campus February 2016.
Attendees included staff from Cal-Works, Transfer Services and Career Services, all of whose input is essential for the program to work, said Archaga.
"The reason why I thought it'd be a good idea to have these conversations is because all of you are going to be working with this software," explained Archaga. "We need to know what you would like to see as we develop and implement it and to get your feedback. The more you know about what we're creating, the more likely you'll be to use it and feel comfortable with it."
The input from staff, students and faculty will allow LMC to tailor the program to the demands of a 21st century college campus.
Starfish will make it easier for staff, faculty and students to communicate. Faculty can flag students who they believe are at risk of not achieving academically. These flags are sent directly to Archaga, who then forwards them to one of the LMC counselors. The counselor then initiates contact with the student to see what the problem is.
If the struggling student thinks that their issue may be a learning disability, Archaga said, they can get a direct referral to Disabilities Programs and Services for Students and both the counselors and faculty will get a prompt follow-up on the student.
According to Archaga, this is light years ahead of the current system at LMC.
"The previous early alert system was a paper-pencil system, and the student got an email," she said. "It was typically the instructor that raised the alert, and the instructor rarely, if ever, knew what happened after that alert."
Rachel Anicetti of Transfer Services said that often faculty don't have any grades posted by week three, which can pose a problem to those trying to assist struggling students early in the semester. Archaga assured her that Starfish will allow her to send a system-wide prompt requesting preliminary grades. All students registered for the spring 2016 semester will automatically have an account created that will contain key information about them, like their current grades, cumulative GPA and other attributes that will aid staff in helping them reach their academic goals. Student information is, however, protected under the Family Educational Rights and Privacy Act so only a few staff members will be able to see all of any one student's profile.
"We only view what is relevant to our office or student situation," said Archaga.
Attendees cited concerns about lack of faculty involvement in the program, and Anicetti noted that some Transfer Center outreach programs only have about 50 percent participation rates from faculty. Archaga agreed that faculty participation is key to the program's success, comparing the relationship of students to staff and faculty to a tripod, and that she had added more of the meetings to the orientation program to accommodate the faculty's diverse scheduling needs.
After a short presentation and a video demo of Starfish, Archaga opened the floor to requests and recommendations, ranging from an instant messenger system to the ability to see what kind of financial aid a student qualifies for.
There will be four more of these meetings, the next being at the Brentwood Center from 11:30 a.m. to 1 p.m., Nov. 30. The last three are on the fourth floor of the Student Services Center in SS4-412 Dec. 2, 8 and 10, the latter being specifically for students, though Archaga said she welcomes everyone to all meetings. The Dec. 2 meeting is from 1-3 p.m. and the Dec. 8 and Dec. 10 meetings are from 2:30 to 4 p.m.
Leave a Comment
About the Contributor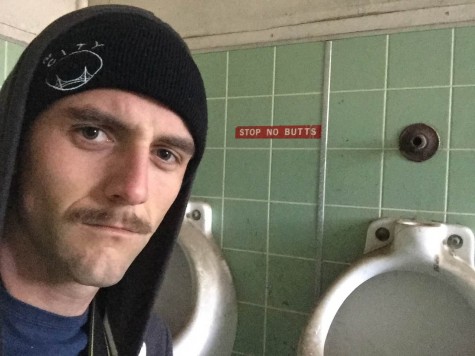 Tyler Mortimore, Staff Writer
I graduated from Rio Vista High School in 2010 and goofed around for a couple years before registering at LMC in spring of 2013. I continued goofing around...