Funds OK'd, plans proceed
After the passing of Measure E, Contra Costa Community Colleges, including Los Medanos College, are getting a major upgrade.
"LMC will receive $83 million dollars from the $450 million total measure. $42 million will be allocated for the Phase 1 of the new Brentwood Center," said LMC Vice President Kevin Horan in an email.
The new center, which will be built from the ground up, is planned to be located on land owned by the district off of Marsh Creek Road and HWY 4.
The new Brentwood center is a project that has been in the works for a long time. In 2001, the district acquired a donated land, but construction was halted upon the discovery of bones, which may have been an indication that it may have been a burial ground.
Chief Facilities Planner for the District Ray Pyle said, "[the land] was not really suitable for an education center, and the development of the roads and utilities on the land would have been very expensive." This was a bump in the road for the district to make the new Brentwood center a reality, but now the center will finally see the light of day.
The new Brentwood Center will be approximately 42,000 square feet, which will be significantly larger than the 27,000 square feet the current Brentwood center offers. The current proposed plan is will take about four years, but is scheduled to change due to many variables that can speed up or slow down the process, said Horan. The timeline could also change due to an eBart proposal (see article on eBart proposal.) "The center is a means for expanding access to courses and programs offered by LMC," said Horan.
The Brentwood center is currently located in a shopping center on Sand Creek Road, which has shared parking with neighboring businesses. The parking lot situation has been an ongoing headache for students taking classes there due to limited parking space. This new center will bring additional parking space, but it will no longer be free of charge.
The current Brentwood center has 16 classrooms including the computer and science lab whereas the new center will possibly have 20-30 classrooms, although this will be determined later on in the design process.
"[Phase 1] would include classroom space, student services space and administrative/faculty office space," said Horan adding, "[Phase II] would be dedicated to instructional space."
Once construction is complete, the new center will have additional science labs, computer labs, bookstore, food services, library space, additional restrooms and study spaces, a tutoring center and "soft space for students to use outside of the instructional space," said Horan.
The Brentwood center, since it's opening —- has been a popular destination for local residents looking to further their educational goals and it offers a more affordable education for anyone looking to go back to school and especially to those students fresh out of high school. It makes higher education more attainable since the cost of a four-year college can be quite high.
On July 21, the district set out to select an architect design firm to design the building of the center by releasing a Request for Qualifications (RFQ) for Architect-Engineer Professional Services. The deadline for submissions was on August 19. A total of 19 companies submitted their Statement of Qualifications (SOQ) and are currently being evaluated by the district.
Business Service Coordinator Sharen McLean is looking forward to this new center saying, "Faculty and staff will enjoy the additional office space, fresh new surroundings, modern technology and additional restrooms."
There are many other details that are not set in stone for the new center since the project is in the beginning stages, but this center will be a breath of fresh air for the faculty and students as well.
Leave a Comment
About the Contributor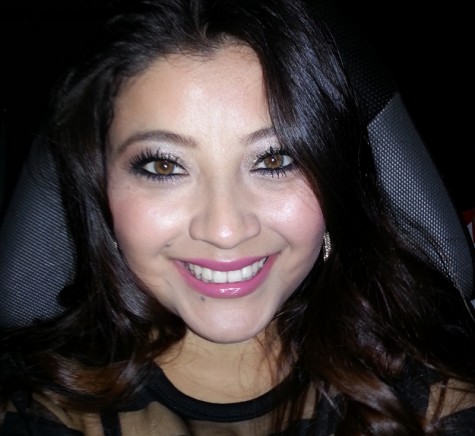 Bertha Aguilar, Assistant Photo Editor
Hello my name is Bertha Aguilar and after a long hiatus from school, I have returned to LMC and the Experience to finish up my credits and receive my AA...