AGS brings home honors
Three members of Los Medanos College's Alpha Gamma Sigma (AGS), one of the California Community College Scholastic Honor Society organizations, were awarded scholarships at the 88th annual AGS convention.
The convention took place from Friday, April 4 to Sunday, April 6 at the Doubletree Hotel in San Jose with an attendance of 526 members representing 39 college chapters.
All three nominees from LMC's AGS were awarded scholarships of $600, $700 and $1,050 on Saturday night at the dinner ceremony. This is the second consecutive year that all three candidates have won awards.
Kunal Khanna received the Kathleen D. Loly Award, which recognizes academic excellence. Nick Kraber received the Robert Mantovani Award, which recognizes academic excellence, outstanding service and exceptional leadership. Cristina Esparza received the Ed Walsh Award, which recognizes outstanding service. A total of 55 student members were awarded scholarships totaling $40,000.
"I felt super proud of myself when I won the award because I knew that my hard work paid off," said Cristina Esparza, who is the secretary for AGS. Being Esparza's first time at the convention, she particularly enjoyed meeting other AGS members from other chapters.
There were also a number of workshops, including award winning illusionist Timothy James and contests such as the name tag contest.
A dance followed the dinner ceremony.
Throughout the convention, AGS members were given the opportunity to bond with other chapters and participate in workshops to prepare for transferring to a four-year university.
"I think it's just all about being together, asides winning awards for students, kind of getting to know each other," said adviser Phil Gottlieb who is also a general part-time counselor at LMC, "just sharing the event and having fun together." Gottlieb enjoyed seeing his students bond and work together as a team.
Gary Fridland, who is the President of AGS, attended the convention for the first time. Although he will be transferring to a four-year university in the Fall 2015, he encourages students to join AGS and members to stay active.
"I think that it's something everyone should experience who's in AGS," said Fridland. "Out of many clubs I've been involved in, this is definitely the most fun convention I've ever been to. It was really cool and I think that all members that join AGS should live the day to experience it for themselves."
The next convention will take place in the fall semester for the 2014 North Regional Conference. For more information about AGS, visit ags-honor.org/ for the state website and losmedanosags.com/ for the LMC chapter. Faculty advisers Tenille McEwen and Phil Gottlieb can be reached at [email protected] and [email protected].
Leave a Comment
About the Contributor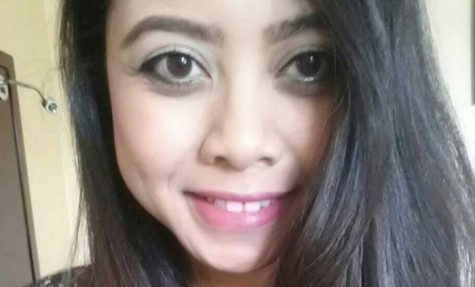 Rattana Kim, Writer
Rattana Kim, 19, is in her third semester of journalism at Los Medanos College, and it will be her second spent as features editor for The Experience....