Snell's work is honored
Nomination for innovation
Los Medanos College's Mathematics Professor Myra Snell is one of twenty-four finalists nationwide for the Awards of Excellence, which is sponsored by the American Association of Community Colleges (AACC).
The AACC recognizes innovation and promising practices of two-year community colleges nationwide.
There are six different categories of recognition, which include Emerging Leadership, Student Success, Faculty Innovation, Outstanding College/Corporate Partnership, Advancing Diversity, and Exemplary CEO/Board.
Faculty Innovation is a new category for the awards. One winner from each category will be announced April 7 in Washington D.C. during the 94th Annual AACC Convention.
Snell is one of the four nominees for Faculty Innovation and is the only nominee from a California community college.
"It's a great honor to be nominated," Snell said.  "I'm thankful to be at a college where innovation can be disruptive. That can only happen with a supportive administration."
According to Snell, she had what she calls a "stu-piphany," which led her to create the LMC program called Path2Stats.
Path2Stats is a one-semester course that prepares students for statistics and is an alternative to the traditional remedial algebra sequence, which often takes three to four semesters.
According to a brief write-up of her nomination, Snell came up with the course in 2009 in response to statistics which show that out of nearly 144,000 California community college students enrolled in remedial math to become eligible for college, only 18 percent completed a college-level math course within three years.
Those in the lowest remedial levels were just about six percent and that included a disproportionate number of Black and Latino students.
LMC students that have taken Path2Stats have shown the completion of transferable math at levels three times higher than students following the traditional curriculum.
Snell believes that there is a poor alignment of traditional algebra courses with the study of statistics. Path2Stats is not only designed for students that struggle with math but also for those who are not math intensive majors.
LMC President Bob Kratochvil praised Snell for her innovative work.
"Her work has had extremely powerful, positive results in student completion of transferable math and streamlined learning," Kratochvil said. "Myra is a shining example of the innovation and hard work that all our faculty and staff do in support of our students.  It is extremely gratifying for LMC to be recognized among the leaders of innovation in the country."
Beyond LMC, Snell co-founded the California Acceleration Project with Katie Hern, who is an English instructor at Chabot College.
In addition, Snell has given workshops and conference presentations to faculty and leaders from more than 100 of the state's 112 colleges and has provided extended coaching to math faculty from 21 colleges to offer their own version of an accelerated math pathway.
Both her work with LMC and the California Acceleration Project has helped increase success rates at twenty other community colleges within the state.
Co-founder Katie Hern feels "ecstatic" about Snell's nomination.
"She is a trailblazer in mathematics education, an amazing teacher and an inspiring leader to other faculty."
Hern collaborated with LMC President Bob Kratochvil in nominating Snell for the award. Hern said she saw an email about the AACC Awards of Excellence and as soon as she saw the criteria, she thought, "This is Myra. No one deserves this award more than Myra."
From there, Hern contacted President Kratochvil and both worked together to nominate Snell for the award.
Snell's nomination came to a surprise to her. She was not aware of the nomination until late in the process when she was asked for a photograph.
As of right now, President Kratochvil and his office is making arrangement to facilitate Snell's attendance at the AACC dinner, which will be a black and white gala dinner. Both President Kratochvil and Snell will be attending the convention and the dinner.
"It will be an honor to be in attendance with Myra as she is acknowledged for her teaching innovation and efforts to improve students,'" said President Kratochvil.
Leave a Comment
About the Contributors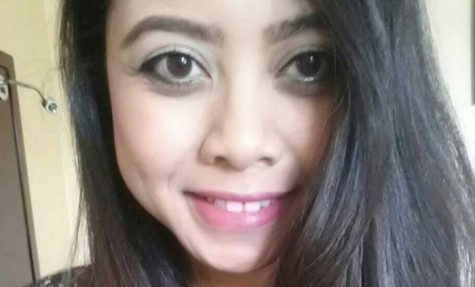 Rattana Kim, Writer
Rattana Kim, 19, is in her third semester of journalism at Los Medanos College, and it will be her second spent as features editor for The Experience....