CTE dean backed with experience
Natalie Hannum, Dean of Career Technical Education and Social Sciences, always felt that she had a duty to serve the public. Hannum had been the Captain with the California Department of Forestry and Fire Protection for 14 year before she moved into working with education.
"It was kind of an accident," she said about being a firefighter. "I had an EMT card and I thought it was skeet control."
Hannum, with short blonde hair, sat behind her desk in a red blouse and began unfolding her stories of many passions and experience.
Firefighting had fit very well. As a child, Hannum was quite active and used to being physical because she was the only girl of three children. She grew up in a small town called Red Love in northern California. Since there was no television or cable in her environment, she enjoyed spending time outdoors.
"Hiking is my absolute passion obsession," said Hannum.
In and out of high school, Hannum would hike the Lassen National Park. As a teenager, she would hike for fun. Now, Hannum takes hiking much more seriously and tries to go hiking every chance she gets. She does it for goals and to relieve stress. Hannum has a group of friends that she can go hiking with and is currently training to hike Mt. Whitney. Over the past summer before she joined the LMC administration family, she hiked Mt. Baldee, Mt. San Jaciento, Lassen, and Round Valley.
Hannum's love for the outdoors, tenacity in hiking, and experience as a firefighter prepared her for the paths to education and administration. She became Department Chair for the Public Safety Education and Training Programs at Moreno Valley College. Then, moved on to teaching fire technology courses and holding a variety of leadership positions, such as a member of the Academic Senate Committee.
Another passion of Hannum's is curriculum. She loves to take obstacles out of people's way and is particularly interested in the government.
"What I like about the government is trying to solve tough problems with limited resources for a big group of people," she said.
Currently, Hannum is working on her dissertation for political science and administration, a Doctorate of Public Administration from University of LaVerne.
Hannum also remains actively involved within the community of students, staff, and faculty.
At Moreno Valley College, she was asked to chair the brand new Program Review Task Force. Hannum helped to keep the program running and to get accreditation, which will become accredited by May 2014.
With her past experience as a firefighter and in education and administration, she feels the transition into LMC has helped make it easier. Hannum's experience in emergency management especially helped with being a leader. Making decisions isn't hard for her and knowing what an emergency is, is a good idea according to Hannum.
"It's a real key for me. I know what an emergency is – like the sky is falling; that's not an emergency," she said with a laugh.
Now that Hannum is part of the LMC administration team, she is committed to learning the system, roles, and programs. She is particularly interested in the vocational technology program because her father is a welder. Hannum is determined to assume her role as Dean of Career Technical Education and Social Sciences to her best ability and knowledge.
Leave a Comment
About the Contributor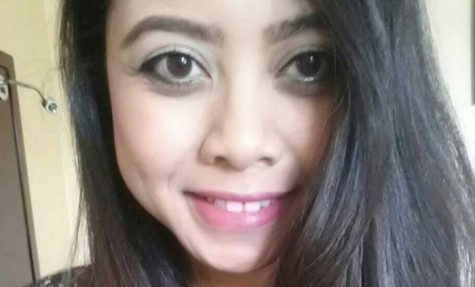 Rattana Kim, Writer
Rattana Kim, 19, is in her third semester of journalism at Los Medanos College, and it will be her second spent as features editor for The Experience....