Alumna returns as new director
It was a summer homecoming for Teresea Archaga, who is beginning her first semester as Los Medanos College's new director of Student Retention & Support Services.
The LMC alumna started working at LMC in 2007 as coordinator of the Career and Assessment Center. In 2012, she took a job at Contra Costa College and worked there until this summer, when she returned to LMC.
One of the key focuses of her new job is to increase LMC's rate of student retention. According to its 2013 fact sheet, Los Medanos has an 85 percent retention rate — which is defined as Full Time Equivalent Students achieving Cs or better — but Archaga says the number can always be higher.
"We're going into the classrooms and we're talking to the students about the support services we have," she said. "We have workshops, we have counseling."
"We have progress report interventions that we do, we have open door policies so that students can come in and say 'hi' to us anytime, we have staff that contacts students by email and phone to remind them of important dates and deadlines that they need to accomplish."
The former Mustang is no stranger to the adrift-at-sea feeling one can get when navigating community college without help, which is one of the reasons she supports mandatory counseling.
"If it was mandated back when I was a student it wouldn't have taken as long it took me," she said. "It took me six years to leave LMC, and I never met with a counselor. I didn't develop my Ed plan; I changed my major like five times. If I had met with a counselor and didn't try to do things my way–I would've been here half the time."
In addition to required counseling, Archaga would like to see mandated student orientations.
"I think that it's very important. I actually would like to see a follow-up to that as a reminder, like maybe a once-a-year thing to refresh your memory. Sometimes if it's out of sight, it's out of mind and I think it's important to reinforce those things," she said.
Archaga emphasized how important it is for both students and faculty to keep up to date on school policies.
"The common thing we have seen are students saying 'I didn't know,' so I think it's really a matter of getting the word out and educating not only students, but even faculty," she said. "There are some policies that they might not even be aware of that may hold a student back– like dropping a student from a course if that student has a hold on their record," she said.
If a student does have a hold on their record, a faculty member can't drop them from their roster through WebAdviser.
"Sometimes students are thinking 'Oh well, I got dropped from the class, but by the end of the semester they have an F because the instructor didn't take the next step. It's things like that that we're working on, trying to get information out to the entire campus community to better support students."
Maintaining a high retention rate is crucial to the school for securing funding. Along with total enrollment, the number of successful Full-time Equivalent (FTE) students is a prime driver for how LMC stays running. Helping students maintain success throughout their time at here is Archaga's goal.
"Every student that we can keep here is funds for us to keep doing what we're doing, or expand on it," she said. "We treat students as they come to us, so we meet them where they are. Our approach will be unique for every single student."
Leave a Comment
About the Contributors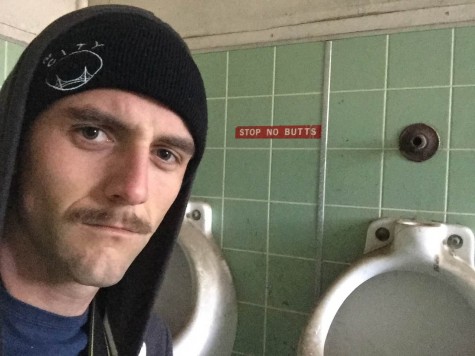 Tyler Mortimore, Staff Writer
I graduated from Rio Vista High School in 2010 and goofed around for a couple years before registering at LMC in spring of 2013. I continued goofing around...