Netflix exclusive shows
Netflix has broken new ground with its slew of original content. Ranging from TV shows to comedy specials to documentaries, Netflix has proven to be a powerhouse not just in popular content offered but that which they produced themselves.
While the company had released a number of original titles since 2011, July 11, 2013 marked the release of it's most popular original yet, Orange is the New Black.
The show, based on Piper Kerman's memoir "Orange is the New Black: My Year in a Women's Prison", follows fictional Piper Chapman's adjustment from comfortable suburban life to, well, prison.
What made this show's premiere unique was that it wasn't provided in weekly installments – viewers were given the entire first season at once.
While some instantly dedicated viewers binged on the season and finished within a few days, others were able to watch at their own pace and could space it out for months if they so desired.
The second season premiered a year later in June of 2014. That month the series received 12 Primetime Emmy Award Nominations in addition to 13 nominations for original drama House of Cards. House of Cards won its first Emmy in 2013, making history as the first web-only series to win a Primetime Emmy.
In addition to producing a number of comedy series including the new Tina Fey-produced original Unbreakable Kimmy Schmidt, Netflix has adopted a few from other companies as well.
Arrested Development, which ran for three seasons on FOX, was abruptly cancelled in 2006. This caused uproar among its cult audience as it had received critical acclaim and was often reviewed as comedic gold. The show had so much support for a comeback that in 2011 Netflix agreed to distribute a new fourth season exclusively, which was released in 2013.
Online-exclusive programming is a unique phenomenon that we still don't really even have words for it (is it TV? Is it a show?) Regardless, the success on this new digital frontier has been immense, and we hope for it to keep coming!
View Comments(1)
About the Writer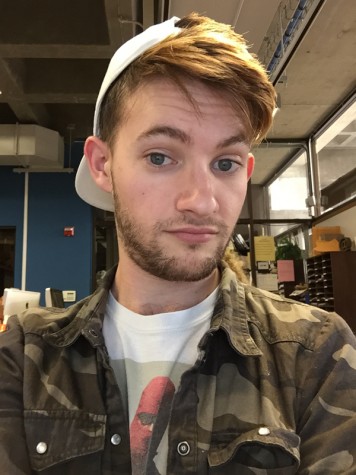 Taylor Stroud, Assistant Features Editor
My name is Taylor Stroud. I currently write and assist the Features editor for the Experience. I'll be receiving my AA in Journalism and then going places....