Girl band shows they're worth it
After numerous setbacks during the fall of 2014, third place X Factor finalist Fifth Harmony finally released its debut album "Reflection."
With a significantly positive response, the album, which was made available Feb. 3, has skyrocketed to No. 1 spot on the iTunes albums chart.
This sound differs from the bubblegum pop sound of its first extended play release "Better Together." Instead "Reflection" includes a more mature mix of pop and R&B comparable to that of Destiny's Child and TLC.
At first glance one might assume that Fifth Harmony is just another pop group singing love songs, but past the seemingly absurd lyrics, Fifth Harmony shares a message of self-love and female empowerment.
Their theme is best captured through the title track "Reflection," which begins with what seems to be a romantic ode dedicated to their partner only to be a shown as a portrayal of their own self-love in a hilarious twist with the lyrics: "Boy I ain't talking about you I'm talking to my own reflection."
The album's lead single "BO$$" is a girl power anthem that has the five women singing about having confidence and demanding respect.
The sassy saxophone-led track "Worth it," featuring Kid Ink, has the vocalists asserting their own self-worth and has the radio appeal needed to launch Fifth Harmony to mainstream success.
My main complaints are the distribution of solos among each group member and the lack of a clear direction of style.
For example, although it is still a fun and energetic song, "Body Rock" feels too dance club techno for my liking and sounds like it should be sung by someone like Jennifer Lopez. Compared to the rest of the album, the song feels out of place.
Despite its faults, the album is a good start for Fifth Harmony. As the group grows and matures I hope they stick to a more hip-hop and R&B influenced style with lyrical substance that I think clearly reflects the image they are trying to portray.
Leave a Comment
About the Writer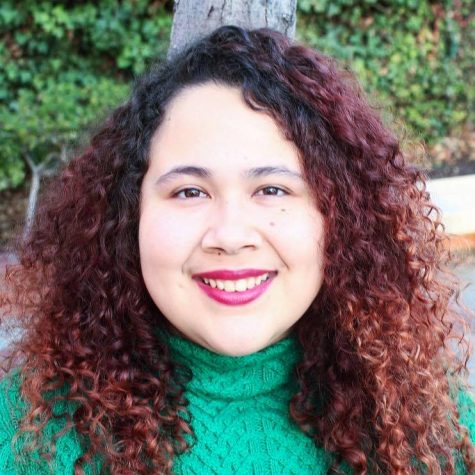 Beatriz Hernandez, Editor in Chief
My name is Beatriz and this is my last semester at LMC. I am a journalism major and I hope to transfer to UCLA.