Black Holiday Movie Reviews
This has been a good season for the Afro-American movie stars.  In the past two months there have been six Afro-American movies shown in theatres throughout the country. There has been some talk of these Afro-American actors and actresses being nominated for Academy Awards
"Black Nativity" is a musical drama starring Academy Award winner Forest Whitaker, Angela Bassett and Jenifer Hudson. Mary J. Blige also stars in the movie along with Jacob Latimore, who plays the role of a young teenager who becomes street wise and out of control. Latimore, who is being raised by his single mother (Jennifer Hudson), becomes very disobedient. His mother decides to send him to his grandparents in New York. His grandparents are very strict and religious. Forest Whitaker and Angela Bassett play his grandparents. It is an excellent movie to see, especially if you have teenagers who are out of control.
"12 Years As a Slave" is about a free black man that was taken from his home and sold as a slave to a planation owner in the south.  In the movie the different things he has to go through as a slave are hard for him to adjust to; working in the cotton fields and being told what to do. The movie is a tearjerker and if you are a sensitive person, there are things that may offend you in the movie. Besides that, it is a good movie with Chewetel  Ejoiobor starring in the role as Solomon Northup, the free Black man.
"Best Man Christmas" is about a group of people who become friends while attending college.  After being apart for fifteen years, they decide to have a reunion during the Christmas holiday. It is a cute movie that is very exciting.  It will keep you laughing and crying too. One of the friends is very sick and does not want the others to know. Eventually the secret is exposed and the friends are all very sad about this person. "The Best Man Christmas" is a sequel to the movie "Best Man Movie" in 1999. It is the kind of movie that goes along with the season. It stars Morris Chestnut, Taye Diggs, Nia Long, Terrance Howard and Saana Latham.
Tyler Perry's new movie is about his favorite girl Madea. "Madea Christmas" is a very funny movie and you will laugh until your head hurts. Madea spends Christmas visiting friends in the South where she encounters racism. She does not let it bother her and in fact, does her best to be a friendly black woman from the North.  This is a must see movie.
The movie "Mandela: Long Walk to Freedom" is based on South African President Nelson Mandela autobiography which chronicles his life when he was a young man fighting for freedom.  Idris Elba, a well-known black actor, stars in the role of Mandela when he was young. He did a wonderful job bringing the memories of those days when South Africa was in turmoil and Mandela was sent to prison for 27 years. He later became South Africa's first Black president.  "Mandela: Long Walk to Freedom" is a movie that people will enjoy and has a lot of action.
At last we have "The Butler" directed by Lee Daniels, who also directed the movie "Precious" starring Academy Award winner Monique.  It is a movie about a man who went to work at the White House as a butler and served eight United States Presidents such as Kennedy, Johnson Reagan etc. During his tenure as butler there was a civil rights movement, the shooting of President Kennedy, the Vietnam War and other major events that affected this man and his family's lives. Academy Award winner Forest Whitaker stars in the role of Cecil Gaines, the butler and Oprah Winfrey plays the role of his wife. She was praised for her acting in the movie. "The Butler" was very moving and it holds your attention all the way through the movie. At Maya Cinemas in Pittsburg, the movie  "The Butler" received a standing ovation from the audience. It was the first time I had ever seen an audience clap for a movie, but of course most audiences there were people that grew up in those time periods when Cecil Gaines was a butler.
This is the first time that so many Afro-American movies were shown around the same time in movie theatres. So for your holiday pleasure, take the time and see one, or all of these movies.
Leave a Comment
About the Writer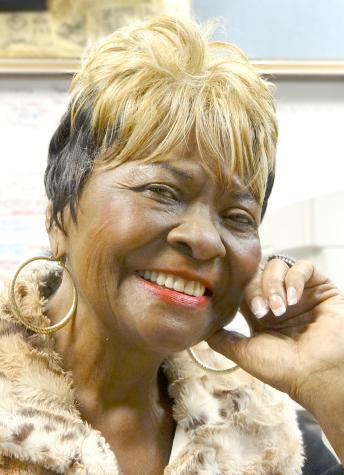 Madeline Henderson, Writer
I love to write, it always has been a joy to my soul for many years. In the late 1970's I enrolled in college in a journalism class but was unable to...