The new normal – Day 59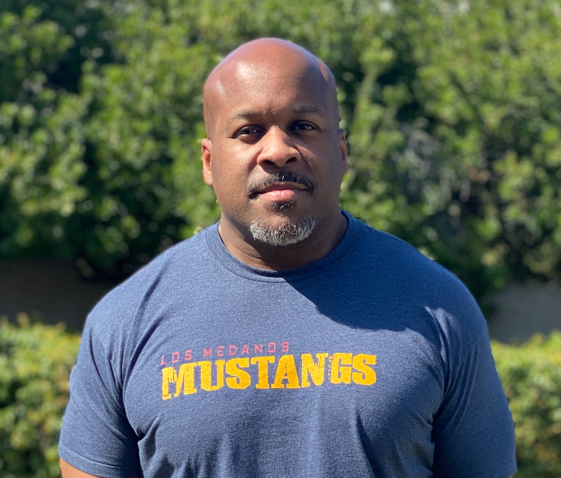 Editor's note: "The new normal" is a continuing series that looks into how members of the Los Medanos College community are coping with a shelter-in-place order amid the COVID-19 pandemic.
With the shelter-in-place order passing well over one month, some might be clawing at the walls to get out at this point. However, there are some that have adjusted well to the transition and have found ways to stay busy by getting out in safe ways to keep their sanity.
Extended Opportunity Programs and Services and Cooperative Agencies Resources for Education program manager Steven Freeman Jr. is one of the staff dedicating parts of his day to help the students of Los Medanos College.
While his shelter in place is going well now, Freeman says the biggest hurdle with moving remote was issues with communication breakdown.
"One of the most challenging adjustments for me has been communicating via email and zoom. Things sometimes get lost in translation when you send an email," he said. "The large increase in email communication sometimes results in emails being unintentionally missed."
Staying busy is incredibly important. Freeman has found a few ways to preoccupy his time when he is not working.
"In my free time, I enjoy working out at the gym and writing," he said. "When the gyms were open, I made an effort to work out at least six days a week. Now that I don't have access to any gyms I do home workouts. Doing push-ups, cardio on my Bowflex trainer and using dumbbells."
Although his new routine does not replace his usual gym workouts, "they do provide me with a way to relieve stress and stay in shape," said Freeman. "It is important to give extra attention to our physical and mental well-being until we are able to move about freely."
When he isn't working out, Freeman is working to find ways to help students through the EOPS program.
"The transition to provide assistance to students in a remote fashion was a challenge," He said. "It required not only students, but also employees to change their reality of how we do business."
Even with the switch to remote, Freeman and those within EOPS were "able to successfully ensure that more than 200 EOPS students were able to use priority registration for this upcoming semester," said Freeman.
Directly speaking to LMC students, Freeman says, "there are going to be times when life gets hard and you feel like quitting. But you must keep fighting, you must keep living, and you must keep trying."
He adds that it is helpful to stay focused on the road ahead though it's tempting to look back.
"You can and will do amazing things," said Freeman.