The new normal – Day 43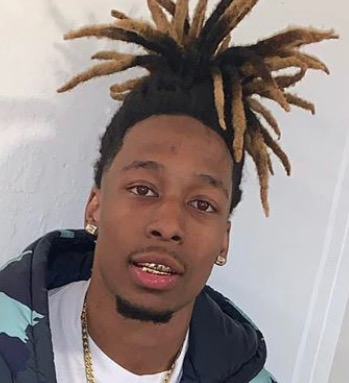 Editor's note: "The new normal" is a continuing series that looks into how members of the Los Medanos College community are coping with a shelter-in-place order amid the COVID-19 pandemic.
Armon McRaven is a full time communications major at Los Medanos College taking a total of 18 units, making his school life a full time job. He is also a wide receiver for LMC's football team and plans to transfer to a four-year university to continue his education and football career.
"I had to bulk up on my classes because it was my only way for me to graduate this spring," said McRaven.
McRaven is also a rap artist based in the Antioch/Pittsburg area. He has been rapping since he was in high school and has posted songs to YouTube, gaining more than 53,000 views total.
He goes by the rap name "MoneyMaking Mac" and has a complete album and a couple of singles under his belt. Even though McRaven is a rapper, he says he sometimes gets tied in between focusing on football and making music.
"Making music is fun and I am aware I'm good at it but my heart lies in football," he said. "I've always had a passion for it since I was young. Rapping just came easy to me but I know it might come a time in the near future where I am going to have to choose."
Unfortunately with this virus going around it has affected his whole lively hood.
"I can't record because the producers are trying to be precautious and wait until this is over before they open the studio back up," said McRaven. "On top of that I have six classes that I have to keep track of all online."
McRaven is just trying to keep a leveled head on his shoulders and stay focused and positive through all of this.
"With the world and everything else around me going bad, it is no point for me to be negative," he said. "I just try to stay positive as much as possible."