The new normal – Day 6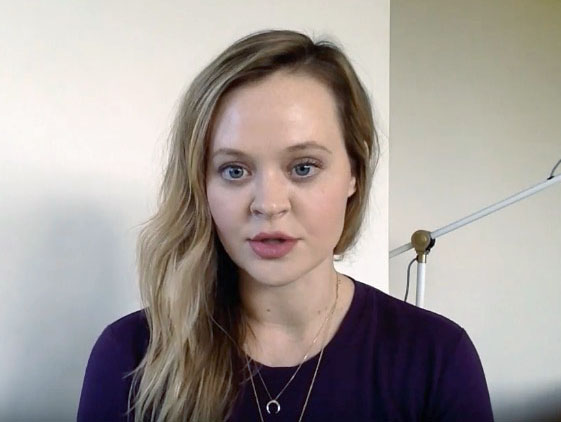 Editor's note: "The new normal" is a continuing series that looks into how members of the Los Medanos College community are coping with a shelter-in-place order amid the COVID-19 pandemic.
While the students of Los Medanos College continue to adjust to online lectures from home, the staff is doing everything in their power to make course material easy to understand and communicate through free resources like Canvas and Zoom.
English and Introduction to Gender Studies instructor Jill Buettner had some experience teaching online classes in the past, making the last-minute transition online much smoother for both her and her students.
To prepare her students for the potential transition online, before word of a shelter in place was declared, Buettner taught her students as much as possible on tablets during their previously allotted meeting time.
"On the last day of class before we moved to remote instruction, I brought in tablets, and the students did some practice activities on Canvas to prepare and learn how to navigate the course online," said Buettner.
Although Buettner had no trouble moving her classes online, she had to alter the format and teaching methods used in her in-person classes to work best through discussion posts, Zoom calls and YouTube videos.
"The hardest part is missing the in-person community students have built. My teaching style is really discussion-based, and students are responsible for leading and directing the dialogue," said Buettner. "We learn so much from each other."
Even prior to the shelter-in-place order from the state, Buettner was not surprised by the decision of the Contra Costa Community College District to close down the LMC campus until further notice.
"The writing was on the wall, and I think the district made the only move it could. Now, with the shelter-in-place order issued across the state, we're all in the same situation. It's uncertain and scary for everyone, but people at the college have been working very hard to make sure we continue to offer services and support students," said Buettner. "I think it's important for professors to be understanding and flexible. This is hard on students. We're all doing our best, and we're all in this together."
As Contra Costa County and the rest of California waits for the shelter in place to be lifted by Gov. Gavin Newsom, Buettner intends on making the best of her time working from home and wishes everyone the best during this uncertain period of time.
"When something like this happens, we realize how little control we have, which is humbling. I am grateful for my job, friends, family, and all the normal day-to-day activities we sometimes took for granted. I hope everyone stays safe and takes care of themselves, both in terms of their physical and mental health," said Buettner.