The new normal – Day 4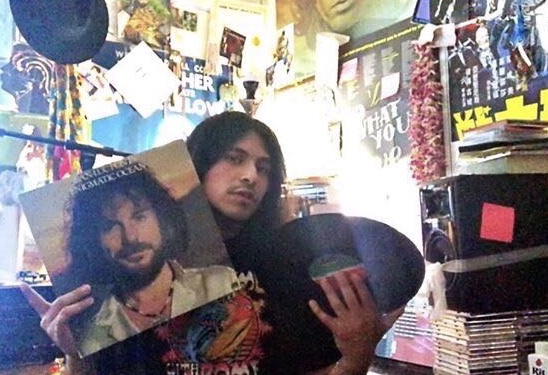 Editor's note: "The new normal" is a continuing series that looks into how members of the Los Medanos College community are coping with a shelter-in-place order amid the COVID-19 pandemic.
With constant changes going on throughout this COVID-19 virus outbreak many lives are affected daily. Students, teachers, parents and those from all walks of life are forced to find their new normal within their social-distancing environment.
Many students are relying on art and creativity to find solace in all that might be going on.
While that might be harder for some without inspiration from outside life, for others it leads to more creative freedom at home.
Recording Arts student, producer and visual artist Manuel Jimenez has been adjusting quite well using his creative outlets to get through the tough times.
"My creativity has been through the roof now that I'm at home for most of the time. Most [people] find comfort in creating in such familiar places," said Jimenez. "I've shaped my room around my recording equipment so working on my ideas have been great."
Jimenez has been finding creative ways to collaborate with other artists,
"I've been sending out demos and mixes to one of my best friends… He goes by SophomoreMason on his SoundCloud and Instagram. We send each other our song ideas and we add to it in a back-n-forth fashion," he said, adding that his musical inspirations come from "elements of progressive rock, the textures of witch house, and the grittiness of hip-hop and trap music."
Despite the fact that his creativity has skyrocketed, Jimenez admits that, "staying at home all day feels strange but I'm trying my best to be patient and safe about all this. Calling my friends and checking up on family has been getting me by."
If you would like to support Manuel Jimenez's artistic creativity during this time of social distancing, follow him on instagram @redregalia or follow his soundcloud at https://soundcloud.com/redregalia.