'While We Wait' for Music and Motherhood
Kehlani releases new mixtape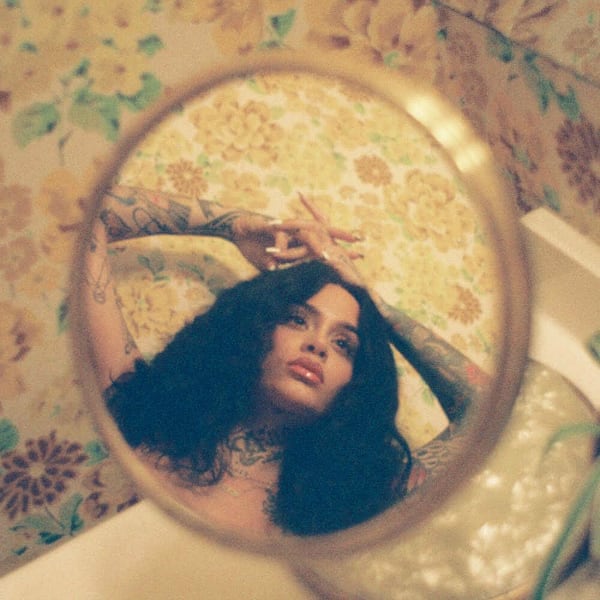 For avid music enthusiasts, 2019 is already shaping up to be a productive year for artists of all genres. Evidence of this comes from Oakland native Kehlani Parrish, who has graced us with a mixtape appropriately titled "While We Wait" released Feb. 22.
Hailing from Oakland, CA. Parrish has performed as a solo act after leaving the teen pop band Poplyfe and releasing 3 mixtapes and her critically-acclaimed debut album "SweetSexySavage". Some may think her success happened overnight when it has been a long and difficult journey for her, which included a suicide attempt and a time at being homeless.
The hardships she endured are incorporated in her latest album which is a dreamy blend of R&B and alternative pop. Released through Atlantic Records this album is roughly 31 minutes of passionate ballads to complement the turbulent weather.
Starting off the tape is the track "Footsteps" which features Philadelphia R&B perfectionist Music Soulchild. Compared to her sound in previous projects it is comforting to know she's strayed away from heavily processed pop production and to live guitar chords and organic percussion.
Track 2 titled "Too Deep" immediately is heard Parrish bringing out more bite and charisma in her vocal performance. The groove has a certain swing that creates just the right amount of space for her to develop vocal harmonies. As for the mix, it only really develops after the chorus makes a couple passes.
"Nunya" a track list that features California rapper Dom Kennedy and Grammy award-winning producer Hit-Boy will probably resonate with some more than others. Parrish's verse is explicitly triumphant that details her experience getting over a past relationship. The high-end of the pitched vocal sample heard throughout the track can be a bit overwhelming.
However, the raunchy lyrics are overshadowed by the sheer quality of the song "Morning Glory". Prolific producer, Oak Felder, engineered this track to establish a "feel good" mood. Parrish elaborates on the pleasures of herself together enough to not require validation on her appearance from the opposite sex.
The sixth track "Nights Like This" featuring recording artist Ty Dolla $ign (Tyrone William Griffin Jr.) was one of the pre-releases that teased the tape's release. Parrish recalls how much it means to her to finally release a song with her longtime friend in an interview for Beats 1 with Zane Lowe.
"We've like made songs and they've just never come out cause it just hasn't been the time," said Parrish, "This is just the perfect time for us both to put this record out."
Sonically, things begin to wind down on the track "RPG" that brings in ambient grand piano chords with triplet hi-hats and unorthodox percussion. Atlanta singer 6lack's voice complements the emotional production with a verse detailing bouts with depression.
Another pre-release "Butterflies" brings in a pitched vocal sample that is mixed in better than the one on the song "Nunya." The track is almost void of drums until the last forty seconds. Parrish delivers a moving spoken word verse that is reminiscent of Jill Scott's "Love Rain."
"Love Language" is the final track and deconstructs resentment in relationships to a mere vernacular. Glass bowls create an interesting melody and when paired with the orchestral hits during the chorus creates an intimate harmony. The 808 is used creatively gliding in time with the tempo of the track.
Even though it seems like the second half of the project was more thought out lyrically, this mixtape is enough to hold us over until her album. Until then let the woman welcome her daughter expected to be born in just a couple months.