Mania over album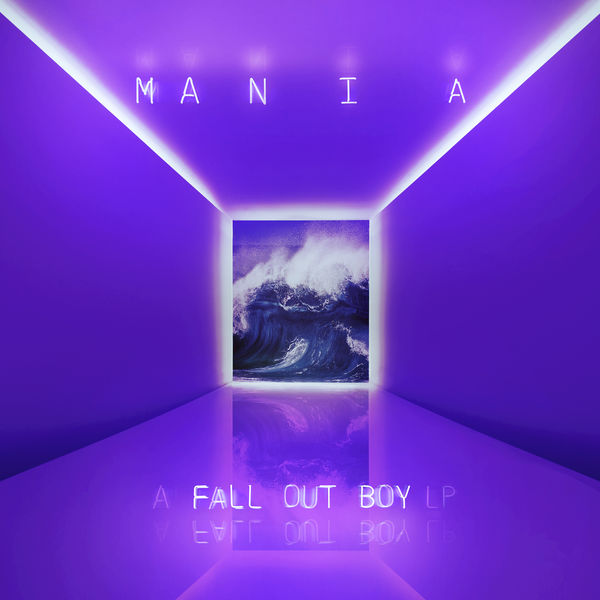 Fall Out Boy marked their most recent aesthetic and musical transformation with the release of their eighth studio album "M A N I A." It started with the most superficial of changes — a purple-colored album cover rather than a blue or red one, followed by the release of purple merchandise. The first single from this album, "Young and Menace," had an acompanying visual equipped with beautiful cinematography and great storytelling which includes llamas for some reason, that continue to show up in other videos and in the band's merchandising. "M A N I A." is nothing short of a solid attempt at showing off the band's versatility and fearlessness.
This album marks the band's fourth no. 1 album on the Billboard charts and the accolades are well-deserved because this is the most cohesive and musically interesting album the band has put out since 2009's "Folie a Deux."
In the past nine years, Fall Out Boy has put out five projects, including a 13-minute punk ep and a trap-infused remixing of their 2015 album "American Beauty/American Psycho." Through these works, it is evident that Fall Out Boy has put forth a serious effort to try and change things up a bit from the angst-ridden sound they are known for. "M A N I A" is a culmination of these efforts.
"Young and Menace" is the most un-Fall Out Boy track on the album. Though they do play instruments on this track, the most notable element is the EDM infusion that has not found its way into any other Fall Out Boy song. On this song about feeling like an outsider and finding 'your people,' they fully commit to their newfound electronic sound.
Their second single, "Champion", really sets the tone of the entire album. If you like this song, a punchy, mid-tempo, pop-rock anthem,you'll like every song on this album. That can be a good or bad thing depending on your preference. One of the things "M A N I A" suffers from, is having multiple songs that are alike in composition. However, the tracks work well with one another and each track is complete with a catchy chorus and a litany of pithy one liners chock full of pop culture references. They pay homage to Britney Spears on "Young and Menace" by adapting her "oops I did it again" line. In opening track "Stay Frosty Royal Milk Tea," the second lyric reads "I'm about to go Tonya Harding on the world's knee." However, a fan favorite comes from "Wilson (Expensive Mistakes)" that says "I'll stop wearing black when they make a darker color."
Arguably the best track on the entire album, is "Heaven's Gate." It's the most unique track on the album as it it is a love ballad that proves you don't have to be a FOB fan to appreciate it. The song has the same chord progression as, but the thing that makes it stand apart from the other songs on "M A N I A", is the fact that lead singer Patrick Stump provides some of the prettiest backing vocals.
One of the strongest elements of any Fall Out Boy album, are the backing vocals. These are clearest on songs like "Church" featuring Nigerian singer-songwriter Burna Boy and "Stay Frosty Royal Milk Tea."
Unlike their remixed album which featured a different rapper on every track, and unlike their 2013's "Save Rock and Roll," "M A N I A" is a little light when it comes to collaborations. The "Champion" remix featuring Rap Monster of the Korean pop boy band, BTS, doesn't add anything to the song that wasn't already there, but the attempt to work with international pop artists is duly noted. Both Rap Monster and Burna Boy join a long list of collaborators Fall Out Boy has previously worked with including Elton John, Big Sean, Courtney Love and Lil Wayne.
The road to making this album a success was a long one, initially, the album was set to be released last September, but was pushed back to January of this year. The band's reason for delaying the project was because it wasn't ready to release, and they didn't want to put something out half-finished.
This shows the band's dedication to their craft, but also to their fans.
Through "M A N I A," not only has Fall Out Boy shown a seamless maturation, but have also showcased their interest in switching up their sound. It hasn't always been a smooth journey, but the boys prove they won't shy away from a little change.