Weezer finds new sound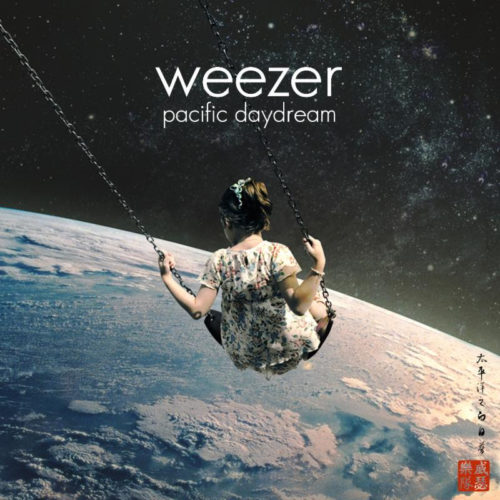 Well-known American rock band, Weezer released side A of their 11th studio album 'Pacific Daydream' prior to the official album release Oct. 27.
Weezer has long been known to slightly change their sound with every album — understandably so when the band released their first demo album over 20 years ago in 1992 — however after listening to the first half of this album, it is clear that "Pacific Daydream" has an overwhelming pop influence.
Pacific Daydream opens with 'Mexican Fender' which immediately sounds radio-friendly. The song sounds undeniably catchy and even has a bridge that vocally resonates with a 'Beach Boys' sound.
Their 'Beach Boys' influenced sound was no accident — the rest of the album incorporates the same sound and even pays homage to the band with their second track, 'Beach Boys.'
While it is clear that the track is about the band 'Beach Boys,' it is also subtly introspective as it talks about walking around Los Angeles at night, feeling lonely, and asking the question, "where do I fit in?"
As an advocate for Pop-Rock, I must admit that I enjoy the sound of "Weekend Woman" as it is undeniably catchy, and once again incorporates a Beach Boys inspired bridge. Yet despite my personal enjoyment of the songs, I can't help but feel like I am almost listening to an entirely different band so far.
In terms of catchy radio hits, side A of 'Pacific Daydream' checks all of the boxes, but long-time listeners may find themselves confused or disappointed by this different sound.
Reflecting its title, 'Pacific Daydream' is the perfect album to listen to at the beach on a hot summer day, and if you go into the album with this mindset, you will probably enjoy it. If you're expecting a sound similar to their 1994 self-titled album or their other self-titled 2001 album ('Green Album') however, you will be in for a shock.
Overall I'm not sure how I feel about Weezer's new direction, but I am eager to hear side B to finalize my opinion on the album in its entirety. They are a band that has changed and grown over time, and while I do miss their roots, I'm still very open-minded as to what more shall come.