Award-winning teams debate bond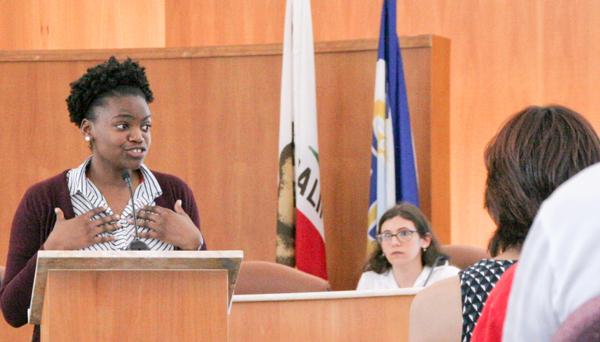 Los Medanos College's debate team went up against Contra Costa College's debate team about Measure E Thursday, May 1. Measure E would increase the districts debt by 450 million towards the modernizing of school facilities in the Contra Costa Community District that encompass Contra Costa College, Diablo Valley College, LMC and the Brentwood and San Ramon campuses.
These award-winning debate teams debated from 6:30 to 8:30 p.m. on the third floor of the Pittsburg City Council Chambers on 65 Avenue.
Students, staff, faculty and LMC President Bob Kratochvil and Vice President Kevin Horan were in attendance on the debate to learn about Measure E.
Head debate coach Kasey Gardner opened up the debate with an introduction about Measure E and the infrastructures of LMC and CCC. Then, three debaters from LMC, Jose Alvarez, Kathryn Lucido, Miguel Mauricio, and three debaters from CCC, Irvin Ramiro, Diamonique Spain, Hayley Callaway, presented their arguments. LMC debated for Measure E, while CCC debated against the bond.
LMC debater Jose Alvarez started the debate with a story about Frank Trammell, who has a health condition and lives in Discovery Bay but goes to school at the Pittsburg campus. The distance of the school location makes it difficult for Trammell to go to school every day. This example appealed to students that go to LMC straight after high school from the Liberty Union High School District, which makes up the majority of enrollment. Alvarez stressed on the importance of accessibility to location, promoting programs like math and sciences, and old and possibly dangerous infrastructure such as CCC's campus that was built in the fifties.
Although Alvarez gave examples and statistics to support his arguments, he also made the crowd erupt in laughter. Regarding students from the Brentwood and Oakley area, he said, "We must accommodate them. We can't make them always drive all the way to Pittsburg, especially because since a lot of us students here are all hella broke so we can't be here every day spending that much amount of gas money."
Irvin Ramiro from CCC's debate team presented their counterarguments with an example of the Great Depression. He related that event to the high debt Measure E will cause and stressed that the bond is not needed due to enrollment decreasing yearly and the need for more classes and programs over buildings.
The LMC and CCC team each switched off when presenting their arguments with some interruptions of clarification from each team when needed.
LMC's Kathryn Lucido and Miguel Mauricio argued for new buildings that will lead to more educational programs and classes, continued using Frank Trammell as an example, and stressed for the accessibility of the campus. As Miguel Mauricio mentioned in his speech concerning the 1.2 billion debt, "if we invest now, the future will have a better opportunity."
Diamonique Spain and Hayley Callaway from CCC expanded on the arguments Ramiro had previously laid out regarding the financial problems such as programs being cut to invest more money on buildings and the misleading information about the bond. Instead of adding new buildings, according to the CCC debate team, the bond will only ensure upgrades and repairs to the original buildings.
Both the LMC and CCC teams were witty and presented empathy concerning their counterarguments when presenting their speeches. The debate closed with an audience round, in which the attendees were given the opportunity to ask questions. Both teams answered the questions with grace. However, Callaway from CCC, thinking that her microphone had turned off already, accidentally allowed profanity to slip out when speaking about the subject of programs being cut, such as the disabled program whom she worked closely with in the past.
After the debate and questions ended, attendees and the debate teams mingled in the lobby with light refreshments served for the reception.
"The goal for us of this debate is to make sure you're getting both sides and then you get to make the decision," said assistant debate coach Marie Arcidiacono when comparing it to the competitive debates.
Voting on Measure E will take place on June 3.
For more information contact Kasey Gardner at [email protected] or visit the debate team meetings Tuesdays and Thursdays in CO-101 at 2:30 p.m.
Leave a Comment
About the Contributor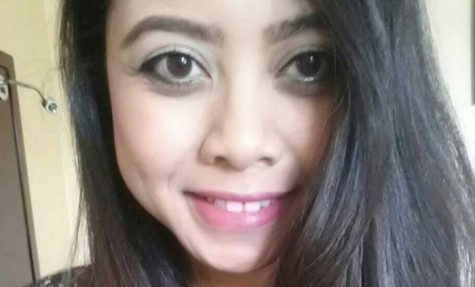 Rattana Kim, Writer
Rattana Kim, 19, is in her third semester of journalism at Los Medanos College, and it will be her second spent as features editor for The Experience....