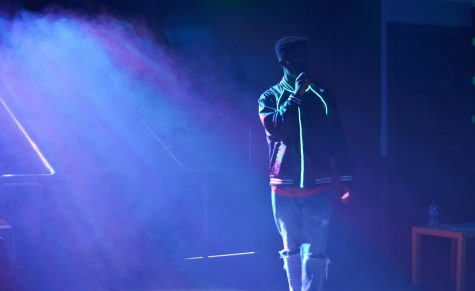 Spencer Batute, @batutie_

October 11, 2019
Student-produced play "Hype Man" is hitting LMC theaters Thursday, Oct. 10. The play was originally written by American playwright Idris Goodwin, and is directed by Terrance Ivory. The play features only three characters: Pinnacle (Jason Wolcott), Verb (William Thompson) and Peep (Kayla Martinez). The story tackles contem...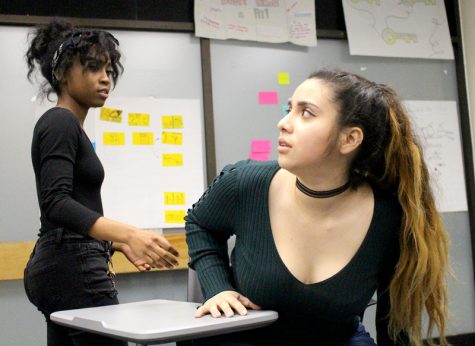 Perry Continente and Kimberly Stelly

March 23, 2017
"Shapeless," a dark satirical play with a social justice bent, is coming to Los Medanos College in April. The play focuses on body image issues and societal pressures that woman of all shapes and sizes face. The play, written by Sean Carthew, and directed by LMC's own Du'Praiseja Smith,...