Charles Reed, Staff Writer

February 13, 2020
The Pittsburg Historical Museum and the New Mecca Cafe are working together to raise money for the museum. The New Mecca Cafe is hosting a Dine and Donate event, serving Mexican food for the public. If you present a "Dine and Donate" flyer to the cafe on Tuesday Feb. 18, a portion of your total wil...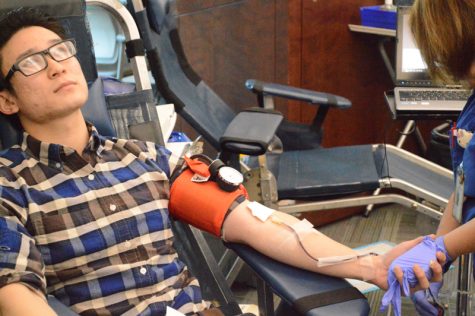 Xavier Valle, xvalle@lmcexperience.com

March 23, 2017
Los Medanos College students and staff were given the chance to save lives this week as drives for blood donation were held on campus. "This has always been a part of my bucket list," said student Sarah Puno, "It feels scary at first but thinking I'm saving a life makes it worth it." LMC...