New Season, New Faces
It's been quite the busy offseason for the Los Medanos College women's soccer team.
The squad is coming off a historic season, winning the Bay Valley Conference title for the first time in at least 24 years. However, some key players from that championship-winning team like sophomores Brianna Olmedo and Emma Spears will not be returning after completing their two years allotted in junior college athletics.
Head coach Zach Sullivan has been on top of that, having already recruited some skilled non-offered players in the East Bay. And it has become a much easier process with LMC's newfound success.
"Definitely it's getting easier, especially with new complex coming." said head coach Zach Sullivan.
Sullivan has enhanced the team's attacking game even more. LMC's offense was on fire last year scoring 42 goals in BVC play, 11 of those coming from freshman Carissa Day, who is expected to return for next season
Now it appears the LMC scoreboard will light up even more. Over the winter, LMC soccer announced six commits through its Instagram page, four of them being described by Sullivan as proven goal scorers.
They include three Bay Valley Athletic League players, Litzy Ramirez and Nayeli Carbajal from Pittsburg High School and Anissa Gomez from Freedom High School.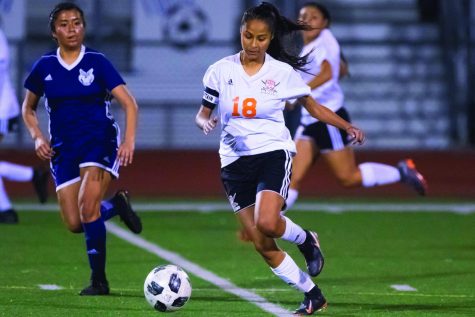 Gomez has had a huge comeback, after tearing both her ACLs, she knew that in order to play soccer at the next level she would need to take a pit stop at LMC.
"It's very convenient for me traveling wise and I already know most of the players on the team and how they play," said Gomez. "Plus, Zach will help me find the best college for me to transfer to when I'm ready."
A returning player Gomez has played with before is Holly Gallagher, the two other will also be jointing LMC for the first time, Las Positas College-transfer Eryn Wheatley and current College Park High School senior, Alicia Cardenas.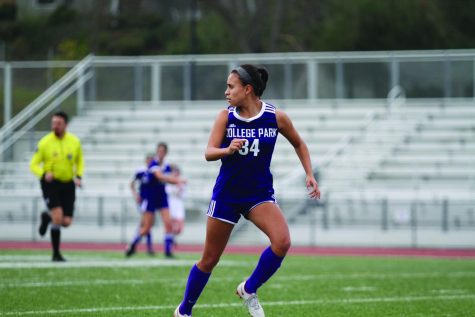 "Soccer is my outlet and I've known Zach for a couple years now and i love how he believes in me as a player!" said Cardenas.
A huge part in LMC's success was defense. Wheatley fits in as she can play right back and already brings in the experience playing Junior College soccer. Nayeli Martinez and the Mustangs' most recent commit, Isabel Dumapit will compete for those vacant roles, but Dumapit is also a solid midfielder according to Sullivan.
The recruiting grind does not stop, as sophomore goalkeeper Rylie Pearson also runs out of eligibility years. Sullivan is in pursuit to find a suitable replacement for next year.