Mustangs shutout in first preseason bout
Los Medanos College Soccer's 2015 season started off on the wrong foot Tuesday evening with an 8-0 home loss to San Joaquin Delta College.
Delta had already won two games by a combined score of 10-0 coming into Los Medanos's preseason opener, and it was going to be a challenge for LMC against the perennial playoff contenders.
Right from kickoff, Delta fiercely attacked the ball laser precision.
LMC seemed sluggish and lacked a cohesive defensive front, which was viciously exploited by a Delta midfield that seemingly could not misplace a pass in the first half.
The other Mustangs opened the scoring in the third minute after intercepting a short goal kick. LMC goalkeeper Randi Strain got a hand to Michaela Pino's shot, but it wasn't enough to keep it from its destination.
Delta scored again in the ninth minute after Madeline Yslava latched onto a pass that split the defense and slotted it home.
Play was stopped in the 13th minute when a rough tackle just outside the LMC box left the goalscorer Pino wailing for medical attention with an ankle injury. After she was taken off the field in an ambulance, Delta scored on the resulting free kick, a fierce shot by Rachel Sianez.
Kayla Bender made it 4-0 Delta after Taylor McGuire tore down the sideline and crossed it in to Bender, who had gotten in behind the LMC defense and composed herself to put it in the back of the net on her first touch.
LMC got its first shot on target when an LMC forward fended off a few Delta defenders and put an ambitious shot on frame, handled confidently by keeper Shaunna Ridge.
Jessica Sanchez scored the fifth Delta goal in the 33rd minute after yet another surgical pass got in behind the LMC defense.
Strain punched a shot away in the 40th, which was collected by Delta and put in the net only to be called back for offsides.
After half, a smart throw in by Delta lead to a breakaway and a shot that was well handled by Strain. She was called into action immediately after, laying out to slap another shot away, leading to a Delta corner.
Sanchez added a second goal to her tally when she made it 6-0 for Delta, lobbing a shot over Strain in the 51st minute.
Delta had another one on one scoring opportunity in the 62nd minute when LMC's leftback slipped, but Strain again dove to keep it out of the net.
Sanchez made it a hat trick in the 72nd minute when she got all of a half-volley after another cross from the wing.
LMC won a free kick in the 75th but the shot had a little bit too much mustard on it, skipping off the top of the cross bar.
Delta made it 8-0 minutes later, ending the scoring barrage.
Delta coach Adrienne Sorenson was pleased with the result.
"The major goal for us was to move the ball quickly and I thought we did a pretty good job of that. Our holding midfielder Amanda Lopez has a calming effect on the game and helps settle everything down when needed, I thought she had a nice game."
LMC saw good performances from keeper Randi Strain and midfielder Maggie Friedman, who was instrumental in the few chances the Mustangs had and was aggressive in her defending.
Los Medanos play their final two preseason games at Butte College Tuesday, Sept. 8 and Lassen College at home Friday, Sept. 11.
Leave a Comment
About the Contributor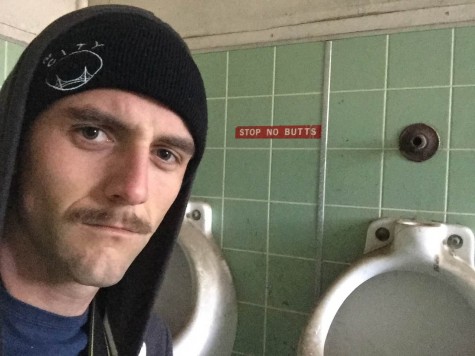 Tyler Mortimore, Staff Writer
I graduated from Rio Vista High School in 2010 and goofed around for a couple years before registering at LMC in spring of 2013. I continued goofing around...