Stangs end 3-game losing streak
The Los Medanos College Mustangs ended a three game losing streak by defeating the American River College Beavers at home on Tuesday.
After starting the season red hot and leading the division with a record of 8-1 the Mustangs lost three games in a row and now share a lead of the division with the Laney College Eagles.
The losing started with back-to-back losses to the Sacramento City College Panthers and was followed by a beating from the San Joaquin Delta City Mustangs.
Head Coach Anthony D'Albora was happy to get back to the winning ways after three losses.
"We needed a win to take the pressure off ourselves," he said. "We had a pretty good day against Sac City. We played well enough (Against Sac on Tuesday February 25), and then we just didn't play defense for two days after that."
The win on Tuesday wasn't much prettier defensively, but this time it was the Beavers who struggled on the diamond.
The errors, which could be attributed to bad field conditions, really wasted a great start by ARC's pitcher Thomas Peterson.
The quality pitching from Peterson is nothing new according to ARC Head Coach Doug Jumelet.
"He's done that every time for us, he's been great," he said. "He threw alright today. He really competes. He's one of those guys that he'll give up his share of hits and get some base runners, but when guys are on base and in scoring position he bares down and competes."
Even though he took the loss Peterson only gave up two earned runs even though five runs were scored while he was pitching, and held the Mustangs offense to only three hits through the first five innings.
For the Mustangs Ryan Petrangelo supplied the team with another quality start. He pitched into the eighth inning and only allowed two runs, zero of them were earned, and struck out five batters.
"My curveball was good today," he said. "I went to the cutter a little bit as an out pitch and I struck a couple guys out on a fastball high."
D'Albora praised his starter and catcher Wyatt Foreman for the strong start.
"Him and Wyatt do such a great job of working together, and early in the game figuring out what he's got well and maybe if there is a pitch that isn't there early in the game they work to try and find opportunities to use it and get comfortable with it," he said. "I really thought that's what he did today."
The solid pitching continued in the eighth and ninth innings with Ryan Mead on the mound.
He replaced Petrangelo in the eighth inning with two runners on and got all three outs with only three pitches inducing a double play and a ground out.
"He was as good as we needed him to be today," D'Albora said. "It was huge today that he only had to throw three pitches to get three outs in that first inning. If he can be anywhere close to that on any day of the week he's going to give us a chance to win."
On the offensive side of the ball it was an all around team effort led by second baseman Chaz Meadows who was 2-5 with two runs scored, one run batted in and a stolen base.
Red-hot Matt Jacobson slowed down slightly in this game but still contributed with one hit, one run batted in and one stolen base.
Thanks to his hot start he was named Nor-Cal offensive player of the week by the California Community College Baseball Association.
He is currently batting .439 with 15 runs scored, ten RBI's and 14 stolen bases, and he attributes it all to the LMC coaching staff.
"I just trust my instincts (on the base paths)," he said. "Coach has really prepared us well. They help us out to get good jumps letting us know when to go and when not to go and good counts to jump."
It's not just on the base paths that the coaches have been instrumental in his game, they have also been a big help to him at the plate.
"They told me to look for my pitch because they believe in me and know I can drive the ball both ways. Coaches have prepared us really well."
One interesting note during the game was a disagreement between ARC head coach Jumelet and the second base umpire after the umpires awarded a ball to the hitter because the Beavers took more than ninety seconds between innings.
"They didn't feel the game was going fast enough and they felt that they needed to call a ball against our pitcher to make the game go faster and I disagreed with that," he said.
The rest of the game Jumelet argued quite a few calls and nothing seemed to go his way.
To an outsider it may have felt like the calls were going against him because he was arguing them, but he didn't agree.
"No, no that never happens," he said with a smile on his face.
Leave a Comment
About the Contributor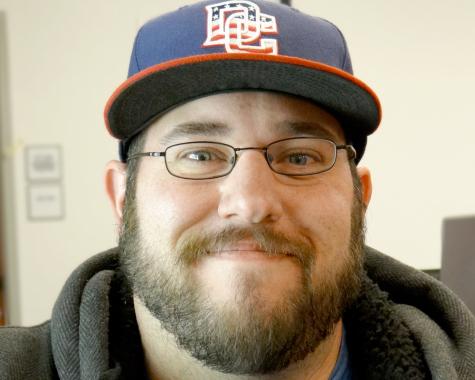 Steven Luke, Sports Editor
My name is Steven Luke and I am currently in my fifth semester at LMC and my third on staff for the LMC Experience. This semester I am the Sports Editor...