Rock the pews with play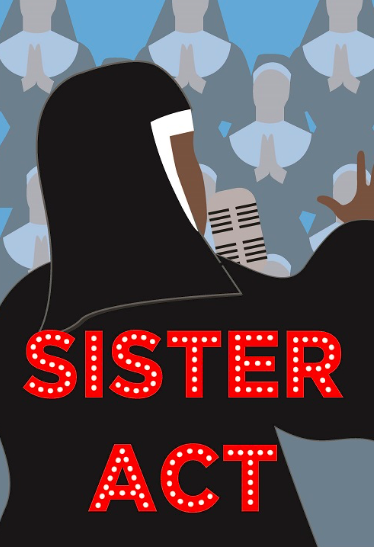 Pittsburg Community Theatre is set to "Rock the Pews" this Saturday with their upcoming performance of "Sister Act".
The musical, based on the hit 1992 musical comedy film of the same name, will be directed by Dianna Schepers this September.
Los Medanos College student Brianna Peacock is currently taking part in the upcoming performance with the Pittsburg Community Theatre. The theatre and psychology major is overjoyed to be a part of the theatre's latest play.
"This is my fourth show with Pittsburg Community Theatre and I am so grateful to be involved with this amazing theatre company. The cast of Sister Act is phenomenal," said Peacock.
The cast and crew have been working on the play for a few months and are all very eager to showcase all of their hard work.
"We started working on the show at the end of June and are excited to finally be able to perform it for a live audience. We are definitely going to 'Rock the Pews' and 'Spread the Love,'" said Peacock.
Taking on the roles of Nun, Homeless Person, and Fantasy Dancer, Peacock is among the multiple familiar faces from LMC who are taking part in the show. Others include Elijah Sue and Desiree Capote, who are freshmen at LMC, as well as English professor Gregory Brown, who will be playing Monsignor in the performance.
According to the playbill, the musical follows a "wanna-be disco diva who witnesses a crime. Her only chance of surviving is to go deep into hiding, in one of the most unlikely places, The Queen of Angels Church, a convent full of tone-deaf singing nuns.
Set in Philadelphia, PA, watch as Deloris' unique brand of funk comes face-to-face with the traditions of the church and how the strict order of is in for a change.
A sparkling tribute to the universal power of friendship, 'Sister Act' is a reason to rejoice and 'Raise your Voice.'"
"Sister Act" opens Saturday, Sept. 7 at 8 p.m. and will run Sept. 8, 14, 15, 20, 21, and 22.
Admission for the performance is $28 for adults and $22 for students and seniors (62 and older). The show will be held at the Pittsburg California Theatre, located at 351 Railroad Ave. in Pittsburg, CA.
For more information contact the box office at (925) 427-1611 or visit PCTCA.org.