Pilot Pathway Project aims to help students
The art, humanities and music departments' collaboration works to connect with students to keep academic careers on track.
At community colleges like Los Medanos, time and energy is spent to ensure students succeed and reach their academic goals. However, it's difficult to help students if no personal connection is built between them and their school, leaving individuals feeling isolated and lost. To combat this problem, the arts, humanities and music departments are teaming up to form the Pilot Pathway Project.
The project, which focuses on those pursuing degrees or looking to transfer, is meant to test the waters and form new strategies to help LMC students within participating departments.
Pathway is a key word in the name, as this project is heavily inspired by the Guided Pathways program used by the California Community College Association. However, this project strives to improve one area of the pathway's four pillars: clarify the path, enter the path, stay on the path and ensure learning.
"For this Pilot Project, we are focused on this: stay on the path," said Chialin Hsieh, Senior Dean of Planning and Institutional Effectiveness at LMC. "Make sure students not only stay on the path but that they stay in the course and that they stay successful in the course and can persist from one course to the next."
The group working on the project consists of department chairs, counseling services, student services such as tutoring, financial aid and data coaches. The group is currently meeting every Monday with department chairs and with student services on Tuesday to assess their progress, discussing how the project can improve and the new goals for the upcoming week.
Aaron Nakaji, the Laboratory Coordinator for the Music Department, explained that "Being connected to the other service areas of the college and having the tools to share" important academic information about students "will make the support I can provide more effective."
"
Once you realize… that we learn from each other and support each other, that's the area that can have a lot of impact in the success of this program."
— Eric Sanchez
Hsieh initially reached out to departments after noticing a large number of students were struggling to sign up for courses, had dropped courses, or were generally having trouble meeting their academic goals. In addition, COVID-19 and classes and services made it difficult to build personal connections between staff and students, and created challenges in motivating students academically.
"There's action from students, but from the department, how can we reach out to them, encourage them and then build the relationship?" said Hsieh, "That was something that was lacking and was not necessarily happening systematically. So we tried to build this process in this pilot."
To help students stay on their academic path, faculty hope to build connections with students by giving personalized help. The faculty looks at current strategy models and student data to find the best ways to support students right now. And with access to student's major requirements and ed-plans, teachers are able to figure out exactly what students need, whether that be counseling, help with financial aid or resources for transferring.
"We're developing a system of case management tools and action steps to engage, inform, and connect students to their areas of need during each phase of the students' academic journey," said Nakaji, "staff such as myself will be connected to more students with better information to help them, and with a comprehensive system in place for our referrals. We'll be equipped to communicate with students and support them more effectively."
The initial action taken by project faculty was directly reaching out to students through email. Upon sending out their messages, the staff realized that it was necessary to form a schedule of communication in order to truly build those vital connections.
"Once you realize… that we learn from each other and support each other, that's the area that can have a lot of impact in the success of this program," said art professor Eric Sanchez.
As an experiment, this project is not meant to last. But the goal is that useful practices and positive strategies exercised in the project will be scaled up to other departments outside of the arts, humanities and music programs. In addition, there are hopes to spread these practices to incoming students beyond those who plan to transfer or earn degrees.
Future plans include official welcome letters to students within the main departments and begin assigning students success coaches to refer them to resources necessary to their academic career.
Leave a Comment
About the Contributor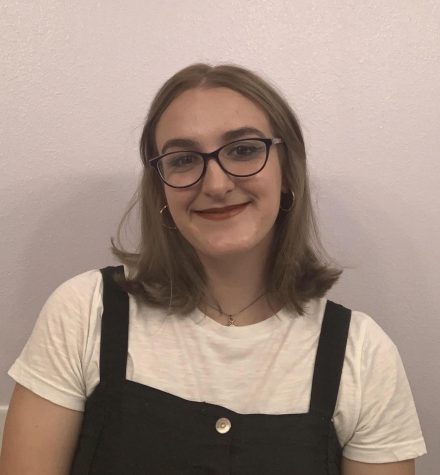 Sarina Grossi, Editor-in-Chief
Ever since I remember, I have had a great love for writing. And growing up I have always been surrounded by news and journalism, with my parents constantly...