UMOJA event postponed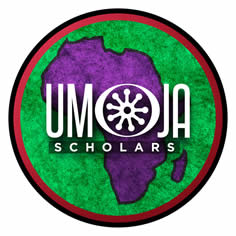 The State of the Black Student event is postponed due to the new Coronavirus rules and regulations. This event is a continuation of Black History and Heritage month to inform students of what's going on in their school.
This meeting was originally set for March 16 in the Library in conference room L-109. Since the virus awareness circumstances evolved, the date has been changed to a to-be-determined date in April.
Mostly student lead but is facilitated by Thyra Cobbs the LMCAS president as well as other student leaders from the Black Student Union Club.
This event is meant to inform and elaborate on the concerns and opinions of Black students giving them an opportunity to speak up and be heard.
"[I'm] excited to hear what students have to say about their experiences on campus" said Program Assistant, Marcelo Clark. "[I want to] understand what areas to improve on."
The new development of the changes at the LMC Pittsburg campus has changed the time and location for this event is only one of many, so the information we have now is, "the location and date are to be determined. Most likely the event will take place in mid-late April," said Umoja Scholars Program Coordinator Jamila Stewart.
LMC Pittsburg campus is currently dismissing a majority of the lecture based classes due to the recommendations of the Contra Costa County Health Department. They've also made the decision to cancel multiple events that would involve a big group of students. Among these events include the local high schools coming to LMC for the four day science fair.
A few of these events are as follows; The LMC Classified Senate Scholarship Crab Feed, the conversation with Boots Riley, the "Mixed at Los Medanos" event with speakers Charlene Martinez and Marc P. Johnston-Guerrero due to travel restrictions.
For more information and updates on State of the Black Student related events, visit the LMC website specifically on the UMOJA home page at losmedanons.edu/umoja/
For updates on how the coronavirus may affect future school events, visit the LMC website and click the link above the main page COVID-19 (coronavirus) Information Updates.