FT3 impacts enrollment
With the semester in full swing at Los Medanos College, the newly implemented First Time, Full Time, Free Tuition or "FT3" program, which gives complete financial aid to first-time students taking a full load of classes, has resulted in an explosion in enrollment.
Based on goals set by the district, at last check, the enrollment was at 103 percent to goal. The school has seen an increase not just in traffic, but even in usage numbers for student services such as counseling. The district evaluates these figures periodically, but from speaking with different departments, it is difficult to pinpoint the impact.
According to Robert Delgado, Program Assistant at Extended Opportunity Programs & Services, the impact of the FT3 program can be seen through the increase of applications into the EOPS program. The number of participating students has increased to 600 students, up from 500 to 550 students participating in the prior semester.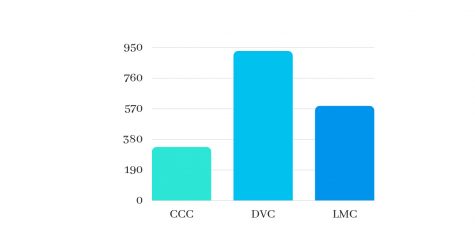 "Although we don't survey our students about their motivation for enrollment, I think the FT3 program is a factor," said Delgado.
With the data on the program and its impact still outstanding, on-the-ground perspective is still valuable.
Another key area of impact is enrollment. Many general requirement classes tend to get filled quickly, so it's worth investigating how FT3 has impacted class availability.
English professor John Harper expressed shock at the programs impact, stating several of his classes were over-enrolled. His English 220 classes, which are always in high demand, saw an explosion in enrollment all the way up to the first day of instruction.
"You could tell not just from the crazy parking situation, but, my classes [were] also filled to the max," said Harper. "We had to borrow chairs from other classes."
The FT3 program is effective, but has not yet reached the whole student population. Some students are not aware of the program.
LMC student Lakeya Brown stated she hadn't heard of the program.
"I wasn't aware of this program, but now that I am, I plan to talk to financial aid as soon as possible," she said.
As more data from the survey report became available, it became more clear how the program impacted the district. Since the program's inception, every college in the district saw an increase of new students. According to data provided by the Admissions and Records department, Contra Costa College saw an increase of 332 new students. Diablo Valley College had the largest increase of 928 new students. Lastly, Los Medanos College increased by 581 new students. The increase in the student population shows the impact of the FT3 program. The overall consensus has been positive and the data proves that our school is experiencing a growth spurt like none other.