Club LEO rocks the vote
Los Medanos College students interested in shaping their communities and country can take the first step toward action at Club LEO's Rock the Vote registration drive on the Outdoor Quad May 5.
The event, also sponsored by the Los Medanos Debate Society, is partnering with the Rock the Vote organization, a group founded in 1990 to bolster youth voting.
The partnership will aid in both the branding of the event and the logistical issues that come with registering what Club LEO president Collin Brown hopes is a large number of new voters.
"Last year less than half of [all potential voters] went out to vote for their local officials," said Brown, who added free hot dogs will be given to students who register.
In an election cycle that prominently features outsiders like Sen. Bernie Sanders and Donald Trump promising sweeping change, young voters are key in shaping that change, says political science Prof. Dave Zimny.
"If we're going to change things, young voters have a very special role. They're generally the ones least tied into the current system," explained Zimny. "They're the ones who can see the ways the system needs to be changed."
While California has gone blue in every presidential election since 1992, many important decisions are made by voters at the state, county and local levels. Proposition 8, which amended California's constitution to ban same-sex marriage, was passed in 2008 by just two percent. This November, voters will decide on issues ranging from multilingual education in public schools and plastic bag bans to a possible mandated use of condoms in adult films produced in our state.
"The youth in America always have the ability to change the course of history with our votes in every election," said Debate Society president Taylor Gonzalez. "From the Presidential election to city and county elections, using our vote to make a change in the community is of the utmost importance."
For many LMC students — including Brown and Gonzalez — this will be the first Presidential election they'll be voting in. Another of the event's coordinators, LEO's Israel Castro, is ineligible to vote due to his lack of citizenship, but is taking up the torch of student activism anyway.
"The issues at hand are critical and do indeed need to be addressed and solved," said Castro. "I am grateful for the opportunity to be part of something huge and innovative within Los Medanos College."
Zimny, who barely missed out on the opportunity to vote when the voting age was lowered from 21 to 18 in 1971, stressed the significance of suffrage.
"Telling students how important their vote could be is something everyone who teaches politics should be doing," said Zimny.
Leave a Comment
About the Writer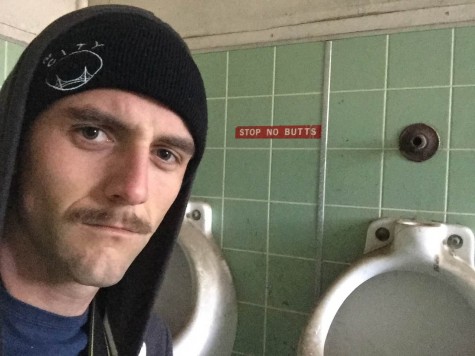 Tyler Mortimore, Staff Writer
I graduated from Rio Vista High School in 2010 and goofed around for a couple years before registering at LMC in spring of 2013. I continued goofing around...