Tis the season to apply for aid
Applications for scholarships at Los Medanos College are now officially open to help students who are either transferring, or looking for financial assistance for school.
Scholarships now available include the Kennedy King Memorial with an award of up to $10,000. This is open to any student of African-American, Latino, Native American or Pacific Islander descent, with a deadline to apply of Feb. 5.
LMC Foundation Scholarships is now accepting applications as well.
"Students can apply for over 40 scholarships through one application," said Scholarship Coordinator in the Office of Financial Aid, Tammy Oranje.
With the Dec 15 deadline rapidly approaching, the Jack Kent Cooke Foundation Undergraduate Transfer Scholarship, a highly selective scholarship for current community college students with cumulative GPA of 3.5 or above transferring fall 2016 and demonstrating unmet financial need, is also accepting applications.
A complete list of the scholarships now accepting applications, or soon will be, is available online at losmedanos.edu/scholarships/list.asp.
"New scholarships are always being added to the scholarship webpage and students are encouraged to check back periodically," said Oranje.
But it's not just students who are transferring this upcoming semester.
"Students who are planning to transfer in the 2016-2017 or continuing Fall 2016, should be applying for scholarships now, many students wait until the time they are transferring to apply. However, donor's begin their scholarship season months prior to the new school year," said Oranje. To help with the application process, workshops will be held at the Pittsburg and Brentwood campuses.
The LMC Foundation Scholarship's workshops are Dec. 9 at 11 a.m., and Dec. 14 at 9:30 a.m. at the Pittsburg campus. Brentwood workshop dates are still to be determined.
Other resources include the Center for Academic Support on campus, which can help review applications and essays.
Oranje made it clear that students looking for scholarships online should be wary of scammers.
"Many websites post scholarship opportunities, however they may not be legit. Student's should keep in mind that they should never have to pay to apply or receive a scholarship," said Oranje. "It is probably not a legit scholarship. If in doubt…don't apply."
For any more information on scholarship opportunities or to schedule an appointment, visit the Financial Aid Office in the Student Services Building or 473-7518.
Leave a Comment
About the Contributor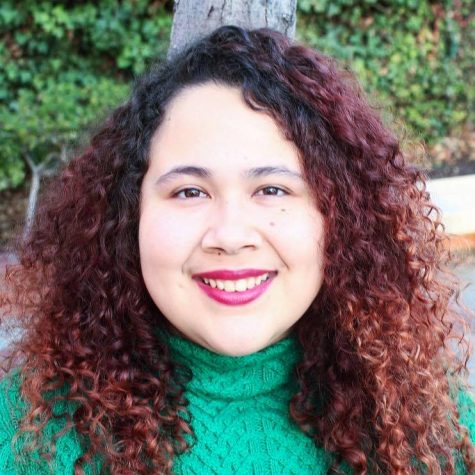 Beatriz Hernandez, Editor in Chief
My name is Beatriz and this is my last semester at LMC. I am a journalism major and I hope to transfer to UCLA.