Book will come alive
Check out a living book and experience chapters in the lives of real people.
The interactive Books Alive program returns to the Los Medanos College Library April 14 with the theme "What Makes You Unique?"
Technical Services Librarian Christine Park, the local mastermind behind the program, said this new way to meet interesting people allows individuals to tell their stories firsthand as actual living, breathing books.
Patrons of the upcoming event will be able to check out these books, or human volunteers, for 20 minutes at a time to learn about how their stories make them unique.
The inaugural Books Alive event in the spring of 2014 featured 16 books, ranging from a faculty member who purchased Costa Rican rainforest to a dyslexic DSPS student. The fall 2014 iteration focused on careers and featured 20 books with jobs ranging from firefighting to photojournalism.
Park, who said she hopes to have even more human books available at the upcoming event, introduced the idea to LMC after hearing about the Human Library on National Public Radio (NPR), which was created to help bridge gaps in the community.
The Human Library originated in Denmark in 2000 as a response by a group of Danish students to the stabbing of a friend at a nightclub. According to humanlibrary.org, the students started a youth organization called Stop The Violence to talk publicly about the problem of youth violence and share their personal uniqueness. One of the main goals of its inventors was to challenge people's prejudices.
Park floated the idea a few years ago at a college professional development workshop as a way for students and faculty to talk about Cultural Competency, the practice of understanding people's differences in a meaningful way.
"The purpose was to get people talking and feel like they're a part of a community," said Park. "Even though people have all these differences, they are more alike than they are different."
Park believes the program helps foster kinship at LMC. She said the library got a lot of responses from people who wanted to participate in the first Books Alive last spring by sharing something unique about themselves and working to convince even more students to get involved.
"You may think you're not that interesting, but that isn't true," said Park. "All of you have really interesting stories to tell and things that make you unique but, because you live your life every day and are used to that, you might not think it's that unique."
Those who have participated know the power that sharing their stories can have.
"I decided to participate in Books Alive because I believe that a lot of college students struggle with depression and anxiety and I don't think those things are really ever talked about," said Sable Horton, LMCAS Commissioner of Publicity and Outreach on her experience as a book in last spring's event.
Horton titled her book "Breaking the Silence," and said she shared her own struggles with the goal of giving people hope by showing them "they're not alone and that they will get through it."
Horton has attended two Books Alive events as both a book and a patron. She said on her second visit she checked out a book called "The Balancing Act," which helped her to balance her busy life.
Professor Laurie Huffman, who has been both a human book and a participant in the program, said she checked out a police chief to educate her students about the common career path of Criminal Justice. She recalled her experiences with the program as a wonderful pleasure, with "a little something for everyone and an excellent way to build community."
Associated Students President Gary Walker joked that he first became interested in the program "because there was no reading involved." He said one of the first books he checked out was the story of how LMC Dean Kiran Kamath started as a student and went on to become a college administrator.
The program has been described as innovative and Walker said, "The Library got called out for their good work with Books Alive."
LMC recently received a commendation from the Accrediting Commission of Community and Junior Colleges in its February report reaffirming the college's accreditation.
Professor Jeffrey Matthews, who teaches English and LGBT Studies, has participated as a human book in the past, but was a bit disappointed with the number of patrons checking out books. However, he has an idea to attract more students to the event by suggesting they tie it to one of their other classes.
"If you could somehow use the interview as a source for a project that you're working on in school, like if you have a paper that you need to write for a class," he said. "You can see if anyone at the Books Alive event is related to a subject" you have an assignment for.
This semester's event will feature its first bilingual book, someone who speaks both English and Spanish, and Park hopes to soon bring an ASL interpreter in as well.
If you would like to tell your story as a book in the upcoming event, the application process is quick and painless. Park is accepting applications through Tuesday, March 24. Just write a brief a paragraph about what you would like to share and email it to [email protected]. If you have questions, you can call her at (925) 473-7572.
If you would like to attend the Books Alive event as a patron, just show up at the Library April 14 from 2 p.m. to 4 p.m. and see what interesting books are available for checkout.
— Staff writers Garrett Belme, Rachel Brown and Joseph Dusek contributed to this report
Leave a Comment
About the Contributor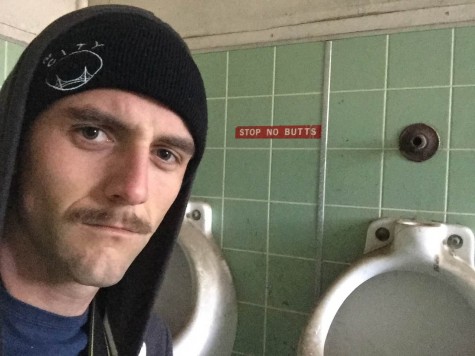 Tyler Mortimore, Staff Writer
I graduated from Rio Vista High School in 2010 and goofed around for a couple years before registering at LMC in spring of 2013. I continued goofing around...