Help with apps
It's finally fall, which means changing leaves, hot chocolate, and college applications. Applications are open and students are now in the midst of the annual application process for transfer.
552 students of the graduating class of 2013 have transferred, and 302 of those to a California State University, this according to Los Medanos College Dean of Student Success David Belman.
"While the numbers go up and down each year, the overall trend has been a lot of growth and the numbers have essentially doubled over the past decade," said Belman.
If you plan on transferring and need a place to start this process, then the Transfer Center is the place to go.
Interim Transfer Center Coordinator Adé Origúnwà and others got together last spring semester to brainstorm what students are looking for and have provided an easier way for them to access that information.
On the new and improved Transfer Center website, www.losmedanos.edu/transfer, you can access transfer news and information about upcoming transfer events.
Transfer Center services, and information about workshops, appointments with representatives from transfer institutions, university tours, transfer guarantees, Transfer Day and transfer coaching, are also accessible.
The new Transfer Center website also has information about four-year universities, and even how to apply for the Transfer Academy.
According to the website, the application process for CSU colleges is underway and applications will be accepted through Nov. 30.
The following six tips found on the survivingcollege.com website will help you during this time:
n Start writing personal statements and/or essays. Writing a personal essay isn't essential for CSU's, but is a must for UC colleges.
n Fill in the routine stuff. Remember filling out the basic things to apply to LMC? Well you'll have to do it again.
n Get letters of recommendation. Some CSU's won't ask for a letter of recommendation, but UC campuses do. Letters of recommendation from a professor of a course in which you earned at least a B are preferred.
n See a counselor. LMC is filled with counselors ready to assist you in transferring. Sociology major Kayla Hopper, with a social service option working on her last semester here said, "Talk to a counselor at least once a semester to make sure you are on track." Hopper is planning on attending California State University East Bay in the spring.
n Ask for help. Origúnwà, who is also a transfer coach, explained that many students often feel overwhelmed when thinking about transferring. Origúnwà is there to help coach them through this process.
n Turn it in early, even if it's just a day or two. You don't want to procrastinate and wait until the last minute and chance that the system might crash with the overload of other applications trying to go through.
Don't rush the process, said Hopper, who has already been through this process. Take your time to check and double check everything, she added.
Want to learn more about transferring? Visit the Transfer Center website at www.losmedanos.edu/transfer or visit the Transfer Center located in Room CC2-225. The center may also be reached at 473-7444.
Leave a Comment
About the Contributor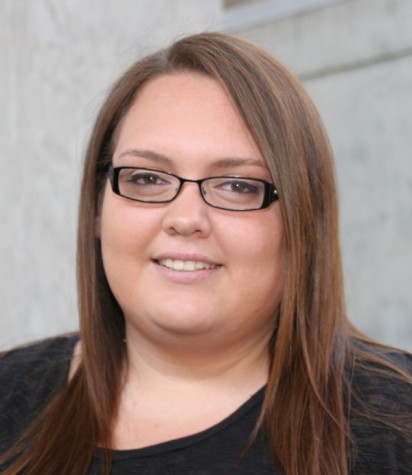 Jordan Aranda, Features
My name is Jordan, and I am currently on the LMC Experience staff. This is my first semester working with the production team, and at the moment I spend...