Students go clubbing
Plethora of clubs to join
Students were greeted with music and the smell of great food during Club Day celebrations as they walked through the Core Complex Sept. 24.
Club Day highlighted the different clubs on campus as they recruited new members and fundraised by selling treats.
Among the Clubs that attended were Shenanigans, STARS, Circle K, Rotaract and Honors among others.
One booth sold muffins and cupcakes, while the football team served nachos with all the fixings. Shenanigans, the drama and improv club, had bookmarks, props and postcards that advertised "Man of Flesh," their first theatrical of the year. Members of Shenanigans strummed a small guitar and engaged with people passing by.
"If you want to make an impact on campus life, join the Inter-Club Council," said Inter-Club Council Representative Travis Gamboe.
The ICC consists of one representative from each LMCAS sanctioned club and they meet on Mondays from 3 to 4 p.m. in the Library, Room L-106.
"Club Day is a great way to see what clubs are on campus," said Business major Jasmine and added clubs are a good way to meet new people.
Students Transfer Academy Representatives', a new club at Los Medanos College, mission is to help students transfer by doing anything they can said STARS Club Vice President Kaitlyn Shea.
STARS is different from other clubs because they're student oriented said Club President Colin Brown.
STARS meets on the first Friday of each month at 2 p.m. in Library, Room L-109. Club
Shenanigans goals as a club are: to promote upcoming shows, perform volunteer work and help students develop their acting skills. The only requirement for joining is an interest in improv.
"I joined the club because I'm a theater major and it just seemed natural to me. We are all very closely knit together and spend a lot of time together," said Shenanigans member Du'Praisja Smith.
Shenanigans meets on Mondays and Wednesdays from 12:30 to 1:10 p.m. in the Green Room of the Little Theater.
Circle K was promotes building friendships in the collegiate community, in accordance with their motto "We Build."
The wants to help strengthen the collegiate community by bringing students by creating opportunities for LMC students to get involved getting involved on campus as well as helping those in need for the communities in the area.
The Rotaract Club, who was also participated in Club Day, raises money for non-profit organizations and they put together fundraising events. Just last year, $300 was raised to help buy books for students.
Rotaract meets in Library, Room L-105 every other Wednesday from 8 to 11 a.m.
The Honors Club was established to help students improve their work ethic and promote better life-promoting and self-management skills. To join, students must and fill out an application, possess a cumulative GPA of 3.25 and two Honors Program classes must be taken per academic year. More information can be found at the Honor's Center where the club meets.
A list of all LMC clubs can be found on the college website by selecting Current Students and clicking on the Clubs & Organizations link under the Activities tab. For more information, you can also contact Student Life at 473-7554 or by visiting the Student Life Office in the GA Building next to the Child Study Center.
Leave a Comment
About the Contributor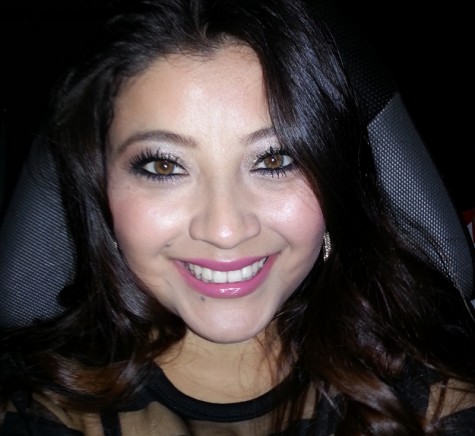 Bertha Aguilar, Assistant Photo Editor
Hello my name is Bertha Aguilar and after a long hiatus from school, I have returned to LMC and the Experience to finish up my credits and receive my AA...