SoCal tour helps expand horizons
The Los Medanos Transfer Center is hosting their annual Southern California University Tour, May 27- 30. The tour will visit 5 universities, giving attendees a chance to explore UC Los Angeles, University of Southern California, Occidental college, California State University Los Angeles and UC Santa Barbara.
Those who attend will learn about admission requirements and see if a Southern University will be a good fit for them; it is the perfect tour for someone who is debating which University they would like to attend.
The cost is $175 per student and includes: transportation by bus, hotel accommodations for three nights, campus tours/presentations and most meals. Although they are at capacity, they are still accepting applications for the waitlist. You can go to www.losmedanos.edu/transfer for more information and to register.
Transfer Center intern Phoebe Balangan said "with recent donations from the LMC Associated Students, UMOJA and LMC Distinguished Brothers of Purpose, in addition to the generous donations from the HSI Exito Grant, MESA and the Transfer Center, we are excited to offer full scholarships for students interested in the SoCal University Tour." Those who have already registered can apply for this scholarship and it will cover the entire $175 for the tour. "The SoCal University Tour is a great opportunity for students to broaden their perspective and explore options for higher education outside of the local colleges and universities around the Bay Area," said Balangan and continued, "students will also have free time to explore each of the campus based on their own personal interest."
This free time can be used to meet one-on-one with faculty around the campuses including: admissions representatives, professors, academic counselors and student service coordinators. "This trip is one of the benefits of going to a community college that support the transfer culture," said Balangan. This is the third year this tour has been available for all students and "we sell out every year," said Balangan.
The transfer center has received positive reviews and comments from students who have attended in the past and it has been a major success. This tour is not for transfer students only; it is available for all LMC students interested in the tour.
Anyone who is thinking or hasn't even thought about transferring can register for this tour, as it will serve as a great tool for students and possibly get them seriously interested in transferring.
Whether you are unsure about your educational future, this tour will be a great fit as it offers a look inside the possible college life you can have beyond LMC and to take your education to the next level.
Leave a Comment
About the Contributor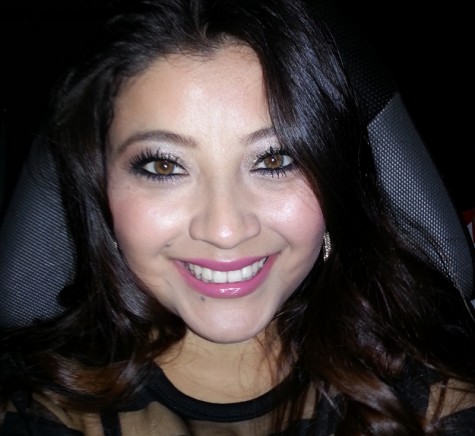 Bertha Aguilar, Assistant Photo Editor
Hello my name is Bertha Aguilar and after a long hiatus from school, I have returned to LMC and the Experience to finish up my credits and receive my AA...