Grants given to LMC students
Esteemed Kennedy-King awarded to 13
A scholarship is not just a grant to pay for your education; it is also an award of achievement. Not only do you get financial support to further your education, but it is money you do not have to pay back.
Of all the Contra Costa Community Colleges, LMC has the highest amount of recipients of the Kennedy-King scholarship, as 13 students received this award.
This scholarship is a step in the right direction to take their education to the next level and transfer to a University.
The 2014 recipients were: Jose Alvarez, Melisa Bonilla Garcia, Gloria Duarte, Anthony Gaston, Angelica Guzman Paz, Karen Hernandez, Carmen Martinez, Miguel Mauricio, Tiffany Patterson, Fiona Pizarro, Clementina Ruiz, Charlene Tidwell and Renee Washington.
To qualify for this scholarship you must be of African-American, Latino, Native America or of Pacific Islander decent.
Interim Scholarship Coordinator Letta Greene said, "The Kennedy-King Scholarship was established in 1968 in memory of Senator Robert F. Kennedy and Dr. Martin Luther King Jr." She continued "It was, and still, is an effort to do a small part in addressing the problem of equal opportunity in education for all."
This scholarship is offered to students of all Contra Costa Community Colleges and since its formation they have awarded over 600 scholarships valued at more than $3,000,000.
The Kennedy-King scholarship fund consists of volunteers who dedicate their time to keep this organization running as it has been for 46 years and is considered a very prestigious award.
Jim Kennedy, the chair of the donor relations committee of the Kennedy-King Memorial scholarship fund said, "The founders of the Kennedy-King were Contra Costa residents."
Recipient Miguel Mauricio received the news of his win over the phone, "I guess they called me because my email wasn't working, so it was cool to be able to actually hear it," he said. Mauricio will be transferring to either UC Berkley or Stanford University this fall to continue his education in Political Science with a prospect in law school.
Studying human rights in Argentina sparked Mauricio's interest in human rights.
He also joined the debate team. "This motivated me to become and advocate for human rights," so he "can make a difference in the lives of individuals facing injustices all over the world," he said. He plans to go to law school and get a Juris Doctor (J.D.) in human rights.
Students who are currently enrolled and are looking to transfer with at least 12 transferable units still have a chance to apply for this prestigious scholarship. Applications for 2015 will be posted on www.kennedyking.org by November 2014. You must provide three letters of recommendation; submit an application and a counselor verification form. You can also look to the website to get a more detailed list of qualifications.
Mauricio said, "be genuine and yourself, if you have a story to tell, then tell it exactly how you remember it and how it affected you as a person and student."
Mauricio advises continuing students to "never give up and dream, believe you are greater than what you really are and if you want something then do all in your capability to achieve your dreams. And if you fail, which you will because we all fail, get right back up because that is what will define you as a person."
Leave a Comment
About the Contributor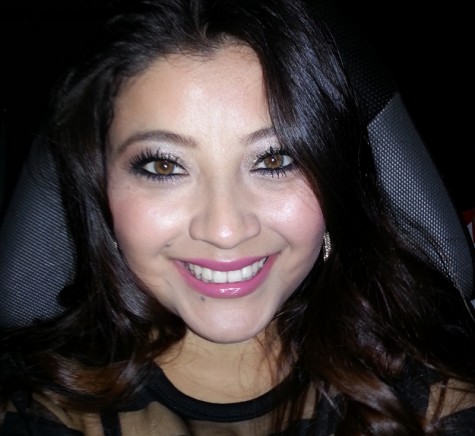 Bertha Aguilar, Assistant Photo Editor
Hello my name is Bertha Aguilar and after a long hiatus from school, I have returned to LMC and the Experience to finish up my credits and receive my AA...