Program offers benefits, club builds camaraderie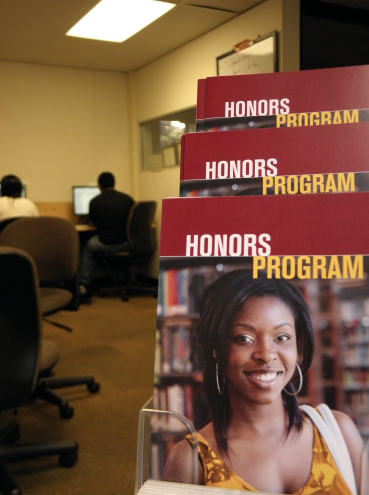 The Honors Club can often be confused by outsiders as a group for gifted learners. To the members of the club it is so much more.
Jairo Vazquez said that being a member of the Honors Program and its affiliated club gives him a better chance to transfer when the time comes. He knew he wanted to join a club when he started his collegiate career, so one that has strong relationships with some of the best transfer schools in the state was the right choice for him.
"I wanted to join the honors program because I wanted to become part of a club and believed that they could help me push myself," Vazquez said adding that his time in the club has done just that.
Honors Program Co-Director Jeannine Stein said the strongest transfer relationship is with the University of California Los Angeles because of the Transfer Alliance Program.
TAP is a program UCLA uses to foster excellence at the community college level and reserves scholarships for students who meet the program requirements.
LMC works closely with UCLA to design its honors classes to meet UCLA's standards for transfer students.
President Chris Orcutt knows all about how TAP works. The third-year aerospace engineering major is working on finishing the requirements of the TAP program for transfer to UCLA. And although he is contemplating a change in major to physics, Orcutt will still be able to transfer to UCLA thanks to the three years he has spent at LMC in the Honors Program and in the LMC Honors club.
Stein believes that the program and its club offer more to students other than just a better ability to transfer.
As a member of the club you also get the opportunity to learn vital leadership skills that students take with them when transferring.
"We have a commitment to promote leadership experience and the club is a way to help with that," she said, noting that committee chair and club officer positions offer such experience.
Orcutt said the leadership skills he has learned as president are invaluable.
"My immense attachment to the Honors Program and genuine care for its successes, coupled with my belief that my leadership was best for the club, motivated me to run for a second term," said Orcutt, who served as Fundraising Ambassador for one year before becoming president.
Vazquez said students should not be scared off by the fact that you have to take two honors classes each year to be a member of the Honors Program.
"I would tell students to not doubt their academic abilities," he said. "If they ever need help there are other honors students who are willing to help because the Honors Program promotes peers helping one another."
There is an application process to become a member of the Honors Program that includes writing a two-page essay. Orcutt said it is worth the all of the effort.
"The application will not take very long to complete. In the grand scheme of college life, the reward of potentially finding a program that will springboard your academic success far outweighs the risk of completing the application and trying the program out for a week," he said. "If all else fails, we always have free printing."
If you would like more information about the program and club please visit the Honors Program website at http://www.losmedanos.edu/honors/hon.asp and print the online handbook. In addition, Stein encourages interested students to visit the Honors Center located in a portable building right outside Level 1 of the main College Complex.
After all, free printing is available to members.