Addressing the myths of being undocumented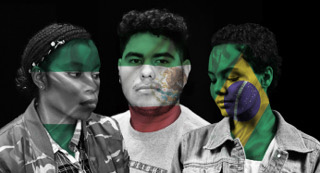 Many undocumented households, whose members have crossed illegally into the United States, hold the misconception that once a close relative turns 21 years of age, they can petition to receive a green card or citizenship.
However that is a myth. My own family believed this and we were forced to find out the hard way.
Growing up, my family, and all of the families around us, were waiting for the day I would turn 21 so I could petition for my mom to gain a sense of security.
At the age of 19 with the awaited age of 21 coming into sight, my family and I went to go see an immigration lawyer to discuss our case and what our options were. We met with Edward Litwin, a Certified Specialist in immigration and nationality law by the California State Bar Board of Legal Specialization.
According to Litwin, if one had illegally crossed into the United States in the past and was petitioning for a green card or citizenship, there would be a ten year penalty in which the immigrant would have to return to their native country. Prior to facing the penalty, an interview must be conducted with the United States Citizenship and Immigration Services (USCIS) and then wait for the application to be approved.
In our case, my mom had illegally crossed into the United States from Mexico around the 1980s. Since then, she has not been convicted of any crimes nor left the country. Our case is fairly typical for many Hispanic households who have illegally crossed the border.
Still, under current law there are only two ways for my mom to gain a green card or citizenship — either marrying a U.S citizen and applying for an immigrant visa or being detained by Immigration Customs Enforcement and applying for "cancellation of removal." In the latter option, she would have to prove that her being deported would cause "exceptional and extremely unusual hardship" on her children, according to Litwin.
"That was all I could come up with at our meeting. None of them look very hopeful," Litwin told us.
Many undocumented people, Latinx and others alike, live in fear due to their legal status. However, fear does not excuse being uninformed, especially in this socio-political climate. I had been fearful, but in looking at my options I found that my situation was not as bleak as I had thought.
For example, many undocumented students had internalized the myth that their status would inhibit their education. According to Elizabeth Ramirez, High School & Community Outreach Coordinator at LMC, there are many undocumented high school students that were not aware that a college education was available to them.
"I think a lot of [undocumented] students don't know that they can go to college," said Ramirez. "There is a lot of misinformation about what is AB 540, what is the difference between DACA (Deferred Action for Childhood Arrivals) and Dreamers."
With so much information and misinformation regarding every aspect of being undocumented, it can be overwhelming.
"There is a lot of new laws and policies coming out and not a lot of people stay up to date. So I think that's why a lot of students don't get the right information," Ramirez continued.
There are multiple ways undocumented students can receive help through college such as the AB 540 or applying for the California Dream Act said Ramirez.
"The California Dream Act is an application that asks a lot of personal questions about your parents and about yourself and I think a lot of people are scared to even apply for those type of aid because they don't know that their information is protected," said Ramirez.
It is important to note that these programs are not only for undocumented Hispanic students. There are about two million undocumented people in California according to the Public Policy Institute of California's website. While most are from Latin countries, it is not just Latinx people that are undocumented. As many discovered earlier this year there are many other races here undocumented and protected under DACA.
Many undocumented students do not have the information they need to succeed, plan their careers or attend college. It is important for people inform themselves about what is going on and undo the misinformation many households may have held onto for decades.