LGBTQ degree added
Los Medanos has added a new LGBTQ Studies for Transfer Degree to its roster of majors. The decision was made official just a few weeks ago according to English and LGBT Studies Professor Jeffrey Mitchell Matthews, but the degree was the result of a longer process.
"The process began three years ago. I created the LGBT Studies course and thought, 'why not do a degree?'" said Mitchell Matthews.
The core courses required to receive a degree in LGBTQ Studies include Introduction to Social Justice Studies, Introduction to LGBTQ Studies and Introduction to Gender Studies.
"Next fall is when the intro to social justice course begins. It's the key course everyone has to take," Mitchell Matthews.
There are several other required courses that fall into this degree including LGBT Literature, Psychology of Human Psychology and Teaching in a Diverse Society.
Some of these courses have already been implemented – LGBT Literature is already being offered and taught by Professor Liz Green.
Mitchell Matthews said it's important to bring more LGBT-centered courses to the campus because "it's the future, it's where we're at." He then mentioned the parallels between today's academic push for LGBTQ centric curriculum and push for Afrocentric studies in the '60s during the Civil Rights Movement.
"Academia responded and embraced it. Now we're at the same point where the same thing is happening with gender and LGBT studies."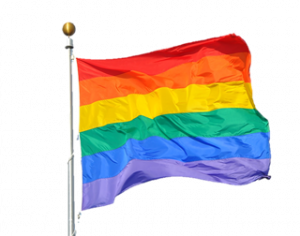 According to the course description, this degree seeks to "incorporate queer theory, theories of race and ethnicity and feminist theory, to examine, analyze and compare social and political movements, and consider the ways that we currently understand and have historically understood various constructions of sexuality, gender identity and behavior".
Mitchell Matthews, who has been advocating for LGBTQ representation on campus since he first began working here, plans to be even further involved in implementing these new courses, including the LGBT Studies class he has already been teaching online. Though such classes have only been available online as of late, he plans to make an in-person comeback.
"I only have three or four semesters left. I'd like to get back to teaching in person before I retire."
This is one of many steps taken by the LMC community to represent a historically marginalized group.
"I look at it as historical progress," said Mitchell Matthews.