Chancellor finalists chosen
The students, staff and faculty who make up the Contra Costa Community College District will have the opportunity to get to know the three finalists for the district's chancellor seat Monday, Oct. 31.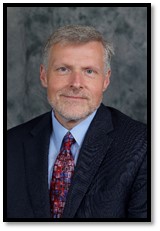 The trio of candidates — Dr. Kindred Murillo, Dr. Fred Wood and Eugene Huff — will each be on a forum circuit around the three colleges and district office. Los Medanos College will be hosting their forum in the Library, Room L-109, kicking off with Huff at 8:30 a.m., Murillo at 10:30 a.m. and Wood at 1 p.m.
For those who are unable to attend, Contra Costa College's forums will be streamed live and recordings will be available on the district website, 4cd.edu. Online comments on the candidates will be accepted through Nov. 1.
Following the forums, each candidate will have an interview with the governing board Nov. 1, according to board president Vicki Gordon, who will make a selection announcement in the coming weeks.
All three would-be chancellors have ties to the district or its colleges, some more recent than others.
Dr. Fred Wood — a Diablo Valley College alumnus and former instructor — is currently the chancellor at the University of Minnesota Crookston, a post he's held at the relatively small college since 2012. The former two-year technical school was converted into a four-year college in 1993, but Wood said the school has maintained its trade school mentality, requiring students to obtain internships as part of their degree. Ninety-seven percent of students land paid internships, and many of those find post-grad work before graduation.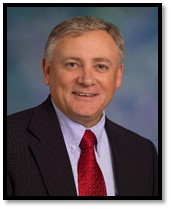 "It rewards students for their academic work, and it lets a student test drive their career," said Wood. "If a student finishes an internship and they find out that career path isn't for them, that's a successful internship."
Wood oversaw UMC during a period of development, including the building of a 36,000 square foot wellness center not unlike LMC's coming physical education building. A multi-million dollar remodel of the century-old college's unreliable electrical infrastructure was also completed.
During his time there, UMC has maintained the lowest tuition costs in the University of Minnesota system through this period of expansion, and he looks to bring good value to CCCD students.
"We want to be the go-to spot for education in Contra Costa County. I want to continue working with the community to keep costs down," said Wood. "For a vision to be successful, it has to be shared."
Dr. Kindred Murillo served as a vice chancellor in the district for nearly three years before taking her current role as the president of Lake Tahoe Community College.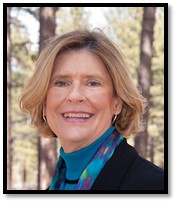 Murillo also oversaw renewal at the college.
"Lake Tahoe has a beautiful campus, but underneath it was starting to fall apart, and we saw it was important to protect the investment of taxpayers," she said.
This included a remodel of the college gymnasium and the implementation of a campus-wide, password-free Wi-Fi network, as well as a refinished soccer field and an agreement for community use.
The college also worked with the city of South Lake Tahoe to create a bike trail to increase access, a theme in her work.
"I think community college is the avenue for students who can't normally get a college education," said Murillo. "When we close the achievement gap, we're doing the kind of work that impacts students the most."
The final candidate is Eugene Huff, current executive vice chancellor at CCCCD. Huff has worked at the district office since 2001, where he oversees fiscal services, human resources, police services and risk management, for which he helped create a position last year. The new position helps the district save money in the long run, Huff said. As the in-house candidate, Huff would hope to continue the district on its current path.
"You could say I'm the establishment candidate. I've been involved with a lot of the decision-making processes," said Huff, pointing to the bond measures the district has secured and the new LMC Student Services Center and upcoming PE building they've paid for.
Huff said he would try to maintain the district's sound financial status while working to increase access to local potential students.