Recent crimes alarming
Car stolen; office broken into
Crime continues to be an issue at Los Medanos College. According to the records compiled and published by the Department of Justice's Campus Crime Awareness Report, burglary and theft are the two most reported incidents.
However, LMC remains among the lower rates of crime in comparison to the other three colleges within the Contra Costa Community College District. Between the years of 2010 and 2012, there were total reports of 24 burglaries, 148 thefts, 22 auto thefts as well as three robberies and one assault.
From 2011 to 2012, reported burglary rates decreased from 12 to five but thefts increased from 45 to 57 and auto thefts decreased from 12 to eight.
In the previous week alone, events such one reported auto theft and one reported burglary had occurred.
Lateca Ojeda, who is an LMC student at the Brentwood campus and the mother-in-law of a student whose vehicle was stolen from the main LMC campus parking lot last Tuesday, has strong feelings about the crimes occurring on campus.
"Honestly, I am furious, mostly because I feel that things are not taken as serious as they should be," said Ojeda. "I feel that even a posted sign in the parking lot, alerting students of theft and stuff could eliminate this from happening, maybe not completely."
Ojeda believes that this could warn thieves and students as well and make students more aware and conscious of taking valuable items with them when leaving the car parked during classes.
Fire Technology Department Chair Mike Grillo was also affected by a crime incident. Over the President's holiday break, Grillo's office was broken into and all the computers, copy machines, and printers were stolen. Grillo says that because his office's window is faced out to the public compared to the other offices within the Nursing Department that are along the hallway, it is more convenient and visible for thieves.
This is the first time Grillo has experienced a crime incident like this. Due to the burglary, it is a problem not only for Grillo but for his students as well.
"They (students) depend on you and then you don't have your computer. You're office is a mess and then you're trying to catch up right away," said Grillo, "but our program is still going hot and heavy" he continued.
Currently Grillo has moved to another office and will remain there until his office window is replaced. From now on, Grillo will "take more precautions" by pulling down the drapes in his office and leave valuables out of the public eye.
Both Grillo and Ojeda agree that there should be more public awareness and security, such as posted signs and electric alarm systems to decrease potential criminals.
Chief Gibson, who is Chief of Police for the District Police Department, commented that there are "undercover operations in the works to capture those kind of folks." The District Police Department is working on increasing more patrols, especially being more visible during night time. Currently surveillance cameras are in the process to become district wide by the end of the year.
To stay safe, Corporal David Sano, from the LMC Police Services, advises staff and students to be aware of their surroundings and to not leave belongings unattended. Always bring personal belongings and valuables and keep them out of sight. Sano also advises faculty and staff to keep their offices locked up and secure.
Chief Gibson encourages staff and students to get involved as well.
"The college President, Lt. Huddleston, and staff are working hard to make the campus safe. We're a team. It affects everyone," he said. "I encourage everyone to get involved. There area lot more good people than bad people but sometimes good people don't get involved."
To report suspicious activity anonymously, call the Silent Witness Tip Line at 685-1230 ext. 1999. For any questions or concerns, contact Police Services at ext. 3228. In case of an emergency, dial 911 anytime from a campus phone, cell phone or ext.3333 for Police Services.
View Comments (1)
About the Contributor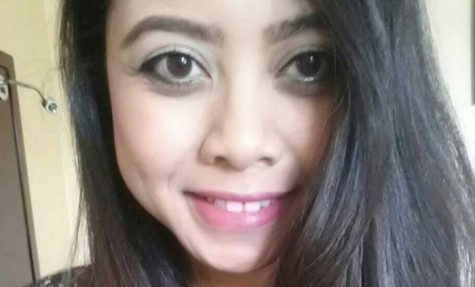 Rattana Kim, Writer
Rattana Kim, 19, is in her third semester of journalism at Los Medanos College, and it will be her second spent as features editor for The Experience....