English degree approved
To be instituted in fall semester
Los Medanos College will welcome a new associate of arts major this Fall. Students will be able to get a transferrable degree in English that is designed to prepare students to transfer and study at universities.
This program requires only a minimum of 18 units of lower division work in English, so students may complete their lower division courses in critical thinking, literature, journalism, drama, humanities and/or creative writing. These broad options will help to prepare students to earn their degree with a specific emphasis. In addition, the requirements are combined with the California State General Education Pattern to prepare students to take upper division courses at a California State University. Students looking to obtain an English degree at LMC must earn a minimum 2.0 GPA for all course work and a grade minimum of C or higher for all major courses.
One of the founding coordinators that were able to make the new English degree possible is Professor Karen Nakaji, who believed the state requirement of having an English degree was a blessing.
"I'm very excited," she said adding, "Probably a couple times a semester, I have a student say to me, 'I wish we had an English major here at LMC' and I said, 'well, we will.'"
Originally, the making of the English degree had been in the works for the past seven or eight years, according to Nakaji, dating back to 1998 or 1999. The other founders were Steve Turnwall, Judy Bank and JoAnn Hobbs. Turnwall and Bank had retired and soon after, Hobbs and Nakaji decided it was too much work.
Then, the state decided to streamline the process about three of four years ago. About a year and a half ago, Nakaji picked up the job again with colleague Ana Gutierrez but soon after, Gutirrez had to quit.
"I was one of the beginnings," said Nakaji, "the only one that hasn't left."
The reason the process had taken so long was because there was an enormous amount of paperwork involved and there were not enough English classes to have a degree. It was short two classes, so research had to be done to add them.
"Writing the courses took me the most work because it's just a cover like 2,000 years of literature. It's a historical look," said Nakaji. "I even look at parts of The Bible, Buddhism, all kinds of writings."
Once Nakaji had written the two courses, filling out the paperwork was much easier, as if she was "filling out tax papers," because the state gave a set of requirements that needed to be followed.
Nakaji hopes that this new English degree can offer a lot more to students.
"Originally the majority of our courses were really just the basic English college composition and the courses that led up to that so if we thought that we had a degree, we would be able to offer some more upper-level course like a Shakespeare's course, more traditional kind of English courses, which we hadn't been able to do," said Nakaji.
For the future, Nakaji plans to add more English courses so students can have a variety to choose from for their pathway.
Leave a Comment
About the Contributor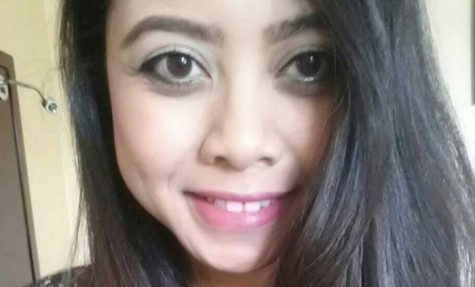 Rattana Kim, Writer
Rattana Kim, 19, is in her third semester of journalism at Los Medanos College, and it will be her second spent as features editor for The Experience....