Burglarized during break
Set of campus keys and other equipment taken
Several burglaries occurred on the Los Medanos College campus over the holiday break. Various equipment from the Ground's shed and a set of campus keys have been stolen.
In an email sent to all LMC employees by President Bob Kratovchil, it is stated that the fence of the Grounds area was cut and the same culprits who broke into the shed are believed to be the same people who stole the campus keys. The culprits had also used the keys to enter the Child Study Center; however, nothing else was stolen. For any additional evidence of burglary, management and Police Services have performed a walk-through of the entire campus. Although no other areas have been identified, it is still an ongoing investigation, according to Lieutenant Ryan Huddleston of the Police Department.
As of right now, LMC is in the process of having all the campus buildings re-keyed to prevent any further unauthorized access. All the exterior doors have been re-keyed and the interior doors are in the process of getting re-keyed.
Until the process is finished, LMC has indefinitely increased their security to be on a 24/7 watch.
Lt. Huddleston said, "we're just providing extra security for as long as we've been asked to so we have 24/7 coverage for the undetermined amount of time."
In addition to increased security, last week Lt. Huddleston, President Bob Kratochvil and a few members of the safety committee had performed a walk-through of the entire campus to see where the lights are out that could make students and employees feel uneasy. They wrote down the information to provide facilities and department recommendations. It is now assured that all the lights are on and additional lightings has been increased.
"The more lighting you have, the more you can see what's in front of you and around you that way you can feel a bit more safe on campus so those are a few things that we're doing and looking at," said Lt. Huddleston.
Both Vice President Kevin Horan and Lt. Huddleston commented that many initiatives are being discussed to prevent future burglaries like this one.
For example, it is being discussed to increase lighting and increase police services as well as bring in security "cameras throughout the district." Until then, these will remain ongoing discussions at a district level, according to Lt. Huddleston.
In the meantime, President Kratochvil's email urges those on campus to safeguard one's areas at all times, maintain a watchful eye and immediately report any suspicious activity to Police Services and to please be patient as "we work through these circumstances and make efforts to ameliorate the situation."
Lt. Huddleston also advises all students and employees to "be aware of your surroundings."
He added, "when you're walking to and from your car, try not to be looking at your cell phone. Try not to be staring at your phone to read an email or reply to a text. Wait until you get to your destined location so that way your focus is on getting from point A to point because a lot of times people who may try to take your items are actually waiting for that to happen."
There's a variety of other things that people can do. For example, do not leave personal items, such as a laptop out in the open. Do not leave items sitting in the car seat, where people can see it. Put all your valuables in your car's trunk.
"Bring everything with you," said Lt. Huddleston even if you're only getting up for a minute. "That's probably the smartest practice to follow."
Lt. Huddleston also suggests walking in pairs. If anybody feels uneasy on campus, they can always call Police Services to request an escort. One can set up a police aid to walk with them from their class to their car or vice versa. The Police Dept. can be reached at 439-2181 ext. 3228 for further information.
Leave a Comment
About the Contributor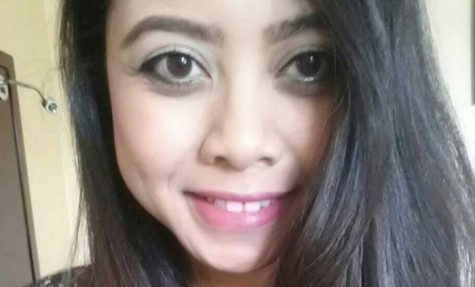 Rattana Kim, Writer
Rattana Kim, 19, is in her third semester of journalism at Los Medanos College, and it will be her second spent as features editor for The Experience....